What's all this about then ???
This festive portal holds all the news you may ever need to help inspire, guide and make the best festive period possible. As we roll through the weeks, we will update the web page with our opening times - any product cut off times and stock alerts you may need to know about.

The products on the page will also change, so make sure you check back to keep all your festive inspiration in one place.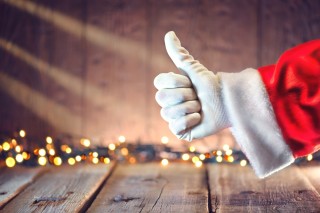 "Christmas is approaching and we're here to bring you all of the festive goodness to your kitchens - take a look at this year's range below!!!"
Have yourself a Delifresh christmas!
The Best Time Of The Year
All the fresh produce you may ever need for the festive period - Make sure you check back as these options will change along with our weekly Refresh which lands in your inbox to inspire all. To see more info on all these options click the picture.
Stocks, Sauces & All Things Nice
Save your self some time with either some outstanding freshley cooked stocks from True Foods or bases from Essential Cuisine. The many options we stock (sorry) are easy to use and will bring some great flavour to your creations
One Of The Best Selections Available.
Passion, service and the most amazing product range is what the team at Taste of the Lakes pride themselves on. The ongoing commitment from Delifresh to help develop a bespoke range of products which can reduce complexity within your operation is why you can now enjoy some outstanding terrines, smoked meats, sliced and cooked hams, beef & pastrami & more.
The Best Cheese Offering Available
We will be changing these cheeses as we work through the month with all the cheese tasting notes attached so you can upsell your cheese to the MAX - Everyone loves a bit of cheese and maybe some cheeky port to go with it - The time has come...
The Chef Desserts Ready To Excite
The Chefs Patisserie Company creates Artisan Patisserie and Desserts for the Luxury Hospitality, Food, Hotel and Events Markets. They are passionate about everything they produce from the traditional, through to the contemporary. Their chefs have a wealth of experience gained over many years in some of the country's leading restaurants, using the finest ingredients and always endeavouring to work sustainably and ethically using locally sourced ingredients. These products are free from any artificial additives or preservatives and strived to make and delivery the very best.
The Sweet Tooth
Check back often as these items will change but to start check these out they are in stock and ready for you to satisfy your sweeter tooth.
"This section exists so we can alert you of any sudden supply issues or anything you need to know about to help you through the Christmas Rush - Also watch out on social media and via email for our stock alerts, Christmas and New Year delivery days, cut off dates and much more!"
Lucy