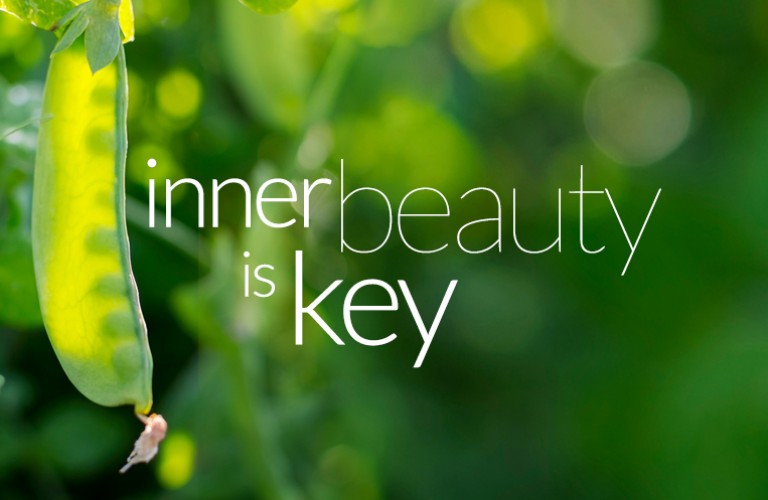 We only use the best suppliers...
We can only offer our exemplary range of products by holding secure and firm relationships with producers/growers across the globe.

Our constant engagement with our suppliers enables us all to learn, inspire and offer an in-depth and up to date range on all occasions. Our NPD team are proactive and together we bring innovation and excitement into our range.

We simply can't list them all but have noted some key creative relationships we hold with some of our inspirational suppliers and growers.
We create relationships that last...
Tomlinson Farm
Pudsey Yorkshire is a small market town which over the years has become a close and safe neighbourhood for many. Nestled in between the houses lies a small farm which consists of 80 acres of open farm land where magical things happen throughout the year.

Since 1867 the Tomlinson family have farmed this open landscape ensuring the finest quality produce is grown inline with mother nature. Over decades the farm has developed and now is the leading grower of what can only be described as the finest Yorkshire rhubarb on the planet. Holding a close relationship with the family Delifresh are continually developing whilst helping the farm diversify so supply is consistent and from here on lies a legacy of growing on the land for years to come.

One great example of this is the work we have done together with forced beetroot shoots, northern chicory, salsify and other exciting crops throughout the years– Although the seasons for these bespoke items are very short with low volume its great to be part of the farms future as we help to offer a route into kitchens throughout the north not forgetting connecting the family with our most inspirational customers.
W.S Bentley
W.S Bentleys have been an inspirational arm of Delifresh for many years, creating new and interesting shoots, sprouting peas, seeds & all things micro green to keep your garnish and flavour combinations exciting no matter what time of year it is.

W.S Bentleys started their journey growing the traditional mustard cress which they do on a large scale servicing the majority of the retail sector it wasn't until Delifresh interacted with the team at Bentleys and worked closely together to develop a new and interesting range for the team to embrace and innovate with.

Delifresh & W.S Bentleys are constantly striving together to develop exciting new and creative flavour combinations that will keep your senses active. WATCH OUT as something that combines texture, colour and most of all outstanding flavour is coming your way very soon.

Until then make sure you enjoy the most delicate and sophisticated flavours W.S Bentley nurture and deliver every day.
Stockbridge Technology Centre
There is a certain romance around having a most flavoursome northern grown tomato upon every delivery throughout the year but this hasn't been possible up until now!!!

The inspirational team at Stockbridge Technology Centre were set a mission 3 years ago to create a sustainable, consistent and most marvellous fruit which cropped throughout the year. At first this was a challenge which seemed impossible until the research facility got their creative minds together and developed a new and exciting method of growing what is often classed to be the most inconsistent crop of all time.

When the team choose a challenge they always look for the hardest to complete and what more difficult than to choose a fruit which at times incorporates humongous logistical journeys to get back onto our plates. The tomato is a sub-tropical fruit which demands the most perfect of conditions in order to flourish and produce a sweet yet sophisticated flavour profile, this is why the country of origin for all tomatoes changes with the summer months as they migrate around our globe in line with mother nature's intense rays.

By the use of revolutionary LED lighting the team at Stockbridge can grow the finest flavour driven, ripe and freshest fruit every day of the year – this simply means you could have a perfect northern fruit on your plate at Christmas time.
Wharfe Valley
The Kilby family are third generation farmers who have been farming in Collingham Yorkshire since the 1960's, Wharfe Valley take their name from the beautiful and extensive Wharfe Valley area within Yorkshire.

The local free draining fertile limestone soil on the farm produces a prolific rape crop from which the team produce the finest rapeseed oil in the north.

With its velvety and deep flavour profile this is one of the best rapeseed oils but stop there!!

With the help and commitment from Delifresh we are able to offer flavoured oils such as lemon, chilli, smoked even coconut infused. These flavoursome and unique options enabling you to be even more creative with this healthy locally pressed oil.
Totally Wild
Totally Wild
It doesn't matter if your kitchen is in the rolling dales or at the top of a multi-story skyscraper - Delifresh can offer you a true wild offering available twelve months of the year.

We set off on a journey to become inspired by nature and with the help of James creator of Totally Wild, together we have developed a wild food offering which is constantly evolving, totally unique and truly creative.

We don't just stop at delivering you a piece of the wild freshly picked into your kitchen, we also host educational trips out with James that enables you and your team to become closer to nature plus be blown away by what the woods can offer!! You won't look at a nettle the same ever again !!

New and exciting wild flavours are beIng continually developed: Here are few that we work closely with James so we can offer a Totally Wild & most amazing wild experience. Elderberry membrillo, Elderberry Paste, Elderberry Salt, Nettle leaf matcha, Lacto fermented Nettle, Elderflower Syrup, Pine Needle Syrup, Dandelion Syrup just to name a few.
Annabel's Deliciously British
British summertime is renowned for being a tad gloomy at times as a damp and somewhat cool climate can make the summer months feel long and uninspiring - but not this year as the most luscious and truly delicious fruits have arrived from the fantastic team at Annabel's Deliciously British.

Annabel Makin has been working hard to reinvent the British strawberry, ensuring maximum sustainability and the most exquisite flavour possible from the only fruit on the planet with the seeds on the outside!!!

The Malling Centenary, Elsanta and Triumph varieties are packed full of sophisticated flavour and beautiful vigour, offering the most excellent strawberry experience ever seen. These most inspiring varieties are gently hand-picked from Sturton Grange farm nestled in the countryside to the east of Leeds.

A family run farm, in the heart of Yorkshire bringing the ability to supply fruit from vine to kitchen in under 12 hours – How amazing is that ??

It's not just the fruit that's fantastic the ethos and values the team work towards are strong, bringing innovation to recycled packaging and full sustainability around the growth/supply of fruit along with support for a charity close to the heart of the business.

Established in 1976, The Princes Trust has helped 870,000 young people since its creation. The charity has plans to support one million more lives in the next ten years. The Trust is passionate about entrepreneurship, helping over 85,000 young business people to start their journey.

That is why the team have pledged to support the charity with the new brand as a way of encouraging our younger generations as they develop confidence and skills to live, learn and earn, giving them an increasing stake in our economy and society.

There is no doubt that Annabel & team are passionate and truly remarkable in all they do, working closely with Delifresh for over several years it's great to see the business move forward in excellence every single growing season which arrives.

If you haven't got strawberries on the menu, you must embrace this inspiring story and name the fruit on your creations, bringing your customers closer to a most fantastic and dedicated fruit grower.
Refresh Your Mind |
View Our Weekly Inspiration