We love a logistical challenge!
Our 3 strategically located state of the art facilities allow us to provide an effective flexible and responsive service for customers as far south as Burton and Shrewsbury and as far North as Alnwick. Our regional approach and local understanding of the areas where are customers are situated allows us to provide a more bespoke logistical solution.

Our ability to react in a timely manner to any additional requests within a short time frame can be readily fulfilled due to the location of ours facilities.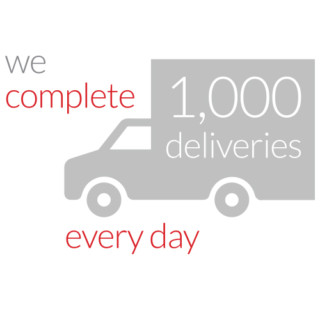 Newcastle Depot
We have been established in the North east for over 10 years and 2017 saw us further enhance our distribution capabilities through the opening of our new site in Cramlington, just North of Newcastle. Supplying chefs on a daily basis as far as Lindisfarne in the north and Richmond in the South.

Snowden House is named in the memory of our great friend, artist and amazing grower Richard Snowden. His creative flair and love for perfection was in our minds when we added the new development kitchen which boosts some amazing pieces of equipment and allows our creative juices to flow.
Newcastle Depot
Delifresh ltd, Baker Road, Nelson Park West, Cramlington, NE23 1WL
A Consistent, Flexible and Reliable daily delivery service
-