Wow What's Going On In Here Then ??
We are passionate about our growers and suppliers who work hard in making sure we are constantly in-tune with all things food.

Without this network of gurus we all would simply have nothing to create with, so as part of our duty to connect you closer to them this new section is here to make you feel even cosier than before.
The time has arisen to simply "Say Hello"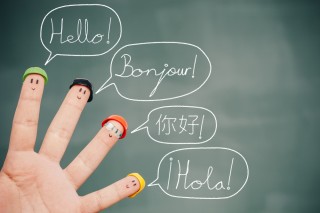 "Please Stand Tall & Welcome The Amazing Team From"
La Tua Pasta
Creative Pasta - What More Could We Need ???
La Tua Pasta are a most outstanding producer of authentic artisan pasta which is by far the best in the UK.

La Tua Pasta was born in London (2006) by Francesco and Caroline Boggian two food enthused beings who had a drive and passion for all things pasta.

It all started as a small family-run business with the ambition to create delicious fresh Pasta, that local restaurant chefs would be proud to serve as if it was their own creation. Very small pasta runs were created in the early hours with Francesco knocking on doors of local establishments, selling their filled and shaped creations trying to spread some pasta love.

Very soon the quality of the pasta and the passion Francesco held for his artisan business was soon embraced by the trade and now they supply the finest establishments across London, and also work closely with Delifresh to ensure up here in the north we have the pleasure of tasting some fantastic La Tua pasta.

La Tua prides themselves on being an authentic "Pastificio" making Fresh Pasta following the most traditional of Italian recipes.

Caroline and Francesco started the company with the idea that 'great people and a positive environment will give us great pasta'. With this concept constantly in mind, La Tua Pasta Teams work 24/7 together to ensure you receive a brilliant pasta product every time.
How inspirational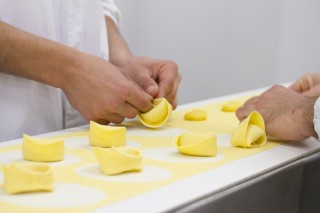 Show Us The Team
Sit back and watch this short video about La Tua Pasta who are the most amazing pasta producer EVER!!!