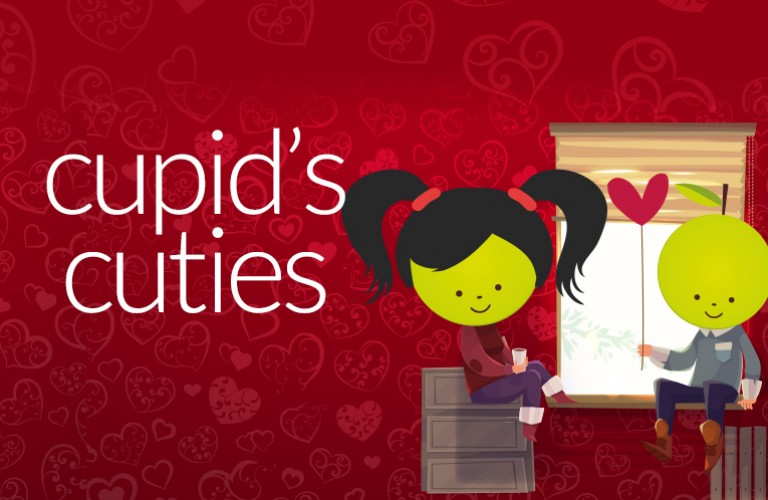 The Month of LOVE
We couldn't let Valentine slip by without giving you some lovely ideas as to what could be used on your creative menus as thousands of lovebirds celebrate the 14th of February.

Some couples don't bother, some relish in the fact one person from the couple forgets and some couples go flat out to use the 14th as a time to celebrate their love for each other.

Whichever way you look at February the 14th it's a night where establishments across the land will be filled with love infused minds. The last two Valentines have been a bit flat as lockdown kept us all apart but this year get ready...

Cupids Cuties exists so you can see all those LOVELY flavours at your fingertips so you, in turn, can offer a LOVELY menu on the big night.
It's a LOVELY Time of Year!!!!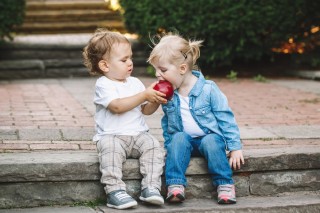 Come On |
Glide Below To Reveal More...
Air Freight Passionfruit
Normal passion travels the world to reach the UK often by ship which takes time.

These bold and beautiful fruits are picked and straight on a plane to arrive here within no time at all.

Shiny large fruit packed with seeds and serious flavour - You need these on your menu.

Product Code: 148002
Sold By: Each
Grower/Origin: Costa Rica
Organic Blood Oranges
The blood orange season has started early this year with the arrival of the MORRO variety.

As the season progresses we will start to see other varieties arrive even ones with a leaf attached and even baby options.

Once cut open the deep coloured flesh will ignite inspiration and those sour yet ever so sweet flavours will bring excitement.

The season should be here until around May so the time has come to get involved

Product Code: 145031
Sold By: Kilo/Case x 5kg
Grower/Origin: ITALY
Black Winter Truffle
The winter season for truffle is now firmly here and it is totally unbelievable.

These ripe, mature and marbled truffles host a marvelous nose and you should get involved for the festive season ahead.

Product Code: 239001
Sold By: Kilo
Grower/Origin: Teruel, Spain
Red Vein Sorrel
The herb of LOVE.

Beautiful red veins flow through the dark green leaves offering a visual excitement but once it lands on the tongue the taste will electrify.

Sour and tangy flavour notes will most definitely excite.

Product Code: 541245
Sold By: 130g
Grower/Origin: UK
Red Amaranth
A deep coloured micro red amaranth will keep you awake at night

Perfect for colour but holds amazing flavour - grown under LED they are a great addition

Product Code: please get in touch
Sold By:
Grower/Origin:
New Seasons Morels
The brain mushroom is back for another fantastic season.

Prices are high at the moment but they will slide to affordable levels as the weeks roll on.

As soon as the wild garlic is spotted Springtime and morels go together hand in hand. Until then these Chinese morels can be used to bring that most memorable flavour on every occasion.

Product Code:854140
Sold By: Kilo
Growers/Origin: China
Yorkshire Forced Rhubarb
The season is here and Robert Tomlinson as we type is in the sheds picking these glorious pink sticks by hand ensuring everyone is perfect in every way.

The season will be here until April but don't hang back to make sure you get it on everything you can

Product Code: 231002
Sold By: Kilo
Grower/Origin: Tomlinson
Red Pink Lady Apples
Deep coloured skin with jet white crisp skin a luscious red apple is the king of the fallen fruit

Perfect for eating but amazing for so many other options

Product Code: 541254
Sold By: Kilo
Grower/Origin: France
Viola Flowers
How Beautiful...

Perfect for garnish and to bring some great colour to all they touch

Product Code: 845745
Sold By: Punnet
Grower/Origin: UK
Passe De Crassane
The pear to use at the moment...

This juicy eating pear holds magical flavour and should be investigated
Rainbow Chard
Awesome colourful chard grown in Lancashire.

Create some magical things with this array of colourful chard
Pic-Vert Mini Veg
The best grower of mini veg on the planet....

Pic-Vert grow to remarkable standards if you want to use baby vegetables on the menu for the 14th it would be advisable to preorder
Fancy Something Special? |
Have a look at these...
Mixed Chocolate Truffles

Caramel Chocolate

Confit Duck Legs
Passionfruit Pearls

White Chocolate Mousse Powder

Passionfruit Puree
Nutella Gnocchi Doughnuts

Afternoon Tea Selection

Saffron Filaments
Griottines

White Truffle Oil

Beetroot Gnocchi
Boudin Noir

Raspberry & Sorrel Sorbet

Rose Water
1