Veggiecation
The Delifresh veggiecation team have been busy again drumming up seasonal inspiration to all around.

This past week we held a day full of excitement up in the NorthEast engine room The Apartment Group joined our team to cook up some amazing dishes as they go into development for the coming season.

The importance of embracing the seasons to their full pumps through our veins so any opportunity to inspire all around is close to our hearts.

If you need some Fresh Produce inspiration for your team or know anyone who may benefit from hearing some seasonal vibes then get in touch and book your visit.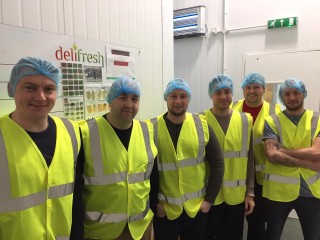 Wow...
Compression have you tried it???

Check out this awesome video it's easy to do bringing amazing results every time.
Its Simple To Find Your Way Around
What Else Takes Your Fancy??