Happy Easter To All….
You may be reading this on the busy Saturday before Easter, on Easter Sunday itself, or even on what can be for some the busiest Bank Holiday Monday of the year!!

Whichever day your eyes skim across our creative pages we wish you, your team & family a Happy Easter and a most radical spring/summer season which lies upon us all.

The wide community Delifresh operate in is very close to our hearts and as a team we strive to engage, raise awareness, funds & donations for many varied causes throughout the year.

This past week our energised team have once again come together to contribute a chocolate egg or two for young people who maybe spending Easter alone, in care or hospital.

This collaborative approach by all has brought an amazing amount of gifts with these donations we will raise a smile or 300 + over Easter.

This is a massive THANKYOU to all our team for being totally awesome & most generous. To find out more about the work team Delifresh achieve within the North head over to our Community page in our online zone to read more.
**Remember ** You alone can't help everybody but everybody can most definitely help somebody.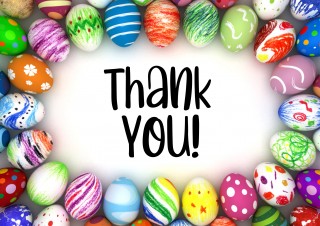 This Week's Creative Vibes...
So then what's going to captivate our senses this coming week??
To stop the carousel simply hold your mouse/finger over - swipe side to side if you are using a mobile device...
New & Exciting Items Incoming....
Our continued commitment to you our customer is to keep you all inspired and proactive with all things new.

We hold creativity close to our hearts and part of our ongoing drive is to make sure you feel this pulse and have the ability to see all things new.

Over these past couple of weeks we have launched some new & exciting flavours & there are some interesting flavours incoming so why not take a look ??
How Awesome Is This ??
Instagram
Instagram is a hive of activity and we want to share your creations across the world.

Think about this - if you tag us in a post on Instagram it will go to our many followers, but equally span across our 5000 + Twitter followers, Facebook warriors and all of their associated channels. This could mean your creation which you have tagged us in has the opportunity to be showcased to tens of thousands of people instantly.

The thing to do is share your love of the seasons & Delifresh simply tag us into your creations & we will nudge your picture along and send it out to the galaxy - PLUS showcase it on here.

This is an opportunity to good too miss!!!!
Get Snap Happy & Remember Tag Us In - #Delifreshltd
Lacto - Fermented What ???
Now the nights are getting longer and with the temperature of the land increasing, excitement in all things wild is starting to build. So it's time to share all.

James has spent the week swinging from tree to tree trying to extract the last of the birch sap for our new inspirational ideas coming in a week or two.

Keeping refreshed in this most creative area is so very important as it's a rapidly changing season. Its time to join with us to investigate what the wild has to offer this week.
This is Totally Wild!!!
What's Tricky This Coming Week ???
So then what could we all find to be a tad difficult this week???

As we all know weather is the most affecting factor when it comes to availability, this information is here to enable you to plan your week accordingly.
How Awesome Is Our Great White This Week!!!
Soft Fruit

Supply is extremely tight as high demand on limited crop is causing concern. Raspberry prices especially are raising as the situation gets extremely tricky, if you are using fresh raspberry you need to look at alternative options this week.

Blood Oranges

Watch out as the seasonal blood orange has only about 10 days to go before it will disappear until next January. The fruits this year have been bold with great supply but all good things have to have a break so get ready as they are soon to disappear.

Forced Rhubarb

The forcing sheds have been on fire since January and have produced great volumes of rhubarb but also some serious great flavour. The season is nearly over and in roughly 10 days we will be waving goodbye until late December.
Birch Sap

For those that ordered some fresh unpasteurised Birch sap how amazing was this creative extraction??? Sad news though as there will be no more until next year. Let's pay respect to the Birch and congratulate it on this year's excellent production.

Parsley Root

The time has come to wave good bye to the trusty parsley root. This long wintered crop is now over and we must say this year we have seen some great dishes being produced by this rooty friend – should be back late September

Pink Peppercorns In Brine

These imported pink peppercorns in brine have run into a situation and we wont be bringing them back from afar for the foreseeable. Dried Pink peppercorns are still availble along with the trusty green, white & black corns.
Broadley's .....
Matthew Broadley's new opening of his wine bar and bistro in Ilkley opens its doors this week. Another true Delifresh warrior Matthew has been a northern ambassador for many years.

Matthew's creative flair will bring a great edge to Ilkley and if you are passing or fancy a special trip to the market town then hop in the car it will most definitely be worthy a trip.

Delifresh will be with you throughout your adventures Matthew best of luck with the new venture.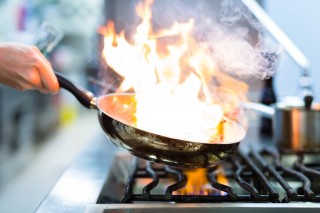 Instagram ACTION - Ynyshir
Gareth Ward from Ynyshir has been a true Delifresh warrior for many years and we love to tantalise his team's brain cells by inspiring their minds with all things seasonal. Gareth's food is truly creative with a simplistic edge that is definitely ingredient led & flavour driven. This week Gareth you are our Instagram King!!! For your turn to be honoured with this coveted recognition just simply tag us in @delifreshltd