You Found It....
Time is challenging for many, so if you are in a rush but want to keep refreshed you have navigated to the right place as our fast reader page is designed for you.

Simply swipe away and let your eyes slide down the refresh in one page, once you have more time come back for a deeper look around to find out all the juicy info.

Speed reading is a skill that most of us host but how many can speed skate ?? (this is getting random) Cast your eyes below and feel your cells ignite as your eyes capture glimpses of all things nice
Speedy Gonzales....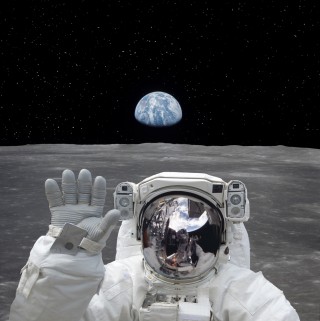 Why Not Try Something Ultra-Special ??
With countless fresh flavours landing in our engine room daily it would be a disaster if we didn't inform you of a few cheeky speciality ingredients that are also on true form this week.
Do You Really Want To Miss It ???
Dont Miss Out On Some Inspirational Facts.
Hero Of The Week - **?????????**
This beautiful picture hit our sights the other day as we were snooping around the engine room hunting for inspiration. Unfortunately whoever sent in this most remarkable image didn't attach any details. Mystery engager we salute you for your sheer excellence and celebration of the season, but we can not crown you our social upload hero as we have no idea as to who you are. If this creation belongs to you, get in touch to claim your prize…
Big Chef Little Chef
For those that haven't seen this fantastic project which is gathering pace in the Northeast, you should be aware of its existence as Matei Baran is a true inspiration and we are thrilled to be supporting such a fantastic cause.

Matei has ploughed his most inspirational mind and skill into creating a book to raise funds for Cystic Fibrosis Uk as the charity is extremely close to his heart.

Matei has joined forces with children across the Northeast to build a kitchen team with his son who suffers from a life-limiting illness as his sous chef.

Together they are going to produce some most outstanding food which has been with the children for the children so the dishes can easily be replicated and promote eating healthy.

The book is set to be published in the early parts of 2019 with all the proceeds being gifted to Cystic Fibrosis UK. Our wider community is extremely close to our hearts, and we are incredibly privileged to be able to help with the such a fantastic cause.
Look out for the book once published and make sure you buy a copy to show your support.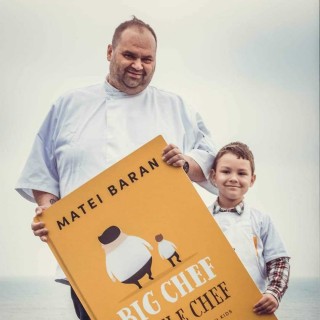 Mover & Groover **Thomas Knott**
Its official a long time Deliufresh warrior Thomas Knott is subjecting his most creative drive and passion for the trade into a new venture as he starts a new role with Rational UK.

Thomas has been an ambassador of Delifresh since day one of our Northeast presence, and it's been amazing watching his career progression over the years.

Thomas your truly a seasonal ambassador and we wish you all the luck (not that you require any) in your new role. We are incredibly excited to see you in our creative zone as you showcase our Rational oven too many over the coming months.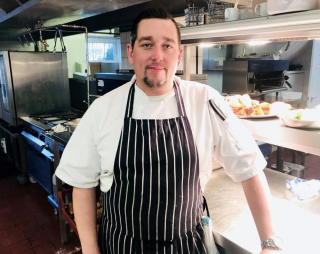 2 Hour KimChi
if you want to ghet involved with making your own Kimchi then make sure you check this video out.

Usually it takes an age to ferment your Kimchi But not any more with this funky way.

Get the oysters shelled and get stuck in - Kimchi mayo anyone (wow theres an idea !!!!!)