Show Us Something Different
For a chef, every week brings something new to experiment with - For other it can be sometimes a struggle to easily reach and find these so tasty treats.

Not Anymore as MyDelifresh is here to help in feeding your mind with new interesting food led ideas.

We are packed full of outrageous ideas just lurking ready to explode minds all around.

Discovery Corner exists to do just that - Each week we will highlight 6 of the best ingredients on MyDelifresh with a link so you can add them to your basket. Plus give you the opportunity to watch a few videos for best cooking tips and so much more
How Amazing Is This???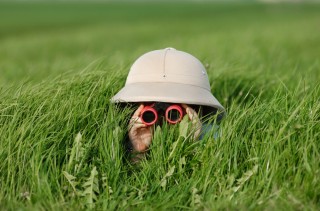 REVERSED SEARED STEAK - (Wow)
If you are lucky enough to have a thermometer in the draw TRY THIS...

For those who don't - Don't worry you can still try this out with a bit of judgement - Give it a watch how interesting!!!
LARGE Aubergines x 75p Each

Aubergines are packed with flavour and so many uses but often forgotten.

If you want to know interesting facts glide over to Let's Get Inventive by using the below menu.

Slice thinly and lightly salt - let them sit for a period then wash them off to really enhance the flavour. You can also bake whole then scoop out the centre for a most remarkable aubergine paste.

This is perfect to be served with roast lamb (now there's an idea)

Buy Here - Link Will Open In New Window

New Season Strawberries x £1.65 x 500g

It won't be long until the UK season for the only fruit with the seeds on the outside lands into kitchens across the North.

Until the first juicy picking arrives you can start to celebrate the first of the season Dutch fruit - The quality is outstanding with great flavour, texture and what makes it even better they are totally affordable.

Picked daily and transported back with a delicate touch to ensure the finest fruits are available just when you require them.

Buy Here - Link Will Open In New Window

Fresh Asparagus x £1.65 x 250g

**New Season**

The first of the season Asparagus is here and is totally blowing our minds!!!

We know it feels a bit early but this crop is lovingly looked after by Tom over in Hull. Grown at this time of year in a massive glasshouse which enables us to stop bringing asparagus from Peru & Mexico and instead source it from Yorkshire.

Buy Here - Link Will Open In New Window
Rib - Eye Steaks x 2 (8oz) £9.90

Who sits at home dreaming about a juicy Rib Eye Steak ???

Our fresh meat section is a new addition to the MyDelifresh website and now you can preorder your meat for maximum freshness.

We only source the finest ranges of meat which many chefs across the north use so now you can have a restaurant-grade rib eye at home

Make sure you get them pre-ordered now

Buy Here - Link Will Open In New Window

Easy Peeler Oranges x 26p Each

Sink your fingers into the flesh and easily peel the skin back to reveal sweet and juicy segments of beautiful orange.

Did you know you can easily peel the skin back carefully trying to make it into a bowl shape, pour oil into the bowl and light the centre wick BINGO you have an orange candle.

Buy Here - Link Will Open In New Window

Candy Floss x 50p - 20g

**For The Kids or maybe YOU**
While on lockdown keep the kids happy with this ultimate sweet tooths treat.

Fairground candy floss.

The sweet treat comes in a plastic pot - Not just for eating used as a garnish some ice cream or as a little treat while watching the TV - Or what about on top of a cheeky cocktail on Wednesday Night !!!

Buy Here - Link Will Open In New Window
Orange Salad Anyone ??
**Here's How**

2 x Oranges – peeled
2 x Sprigs of Fresh Mint
3 x Tbsp Feta Cheese
2 x Tbsp Walnuts – chopped
Salt
Pepper

Citrus Vinaigrette :
2 x Tbsp Olive Oil
Juice from 1 Orange
1 x Tsp Honey
1 x Tsp Fresh Lemon juice

**This is so easy it's CRAZY**

Slice the oranges into nice chunky slices into a bowl with the sliced mint
Mix all the vinaigrette ingredients together and drizzle over the oranges.
Place the oranges on a plate, sprinkle over the chopped walnuts and crumbled feta cheese
Drizzle a bit more dressing over and enjoy - The combination of flavours will most definitely bring a smile to your face.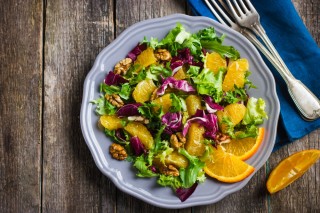 Its Simple To Find Your Way Around
Select the section thats makes your eyes twitch with excitment and enjoy - Remember there is lots to explore...