Show Us Something Different
For a chef, every week brings something new to experiment with - For other it can be sometimes a struggle to easily reach and find these so tasty treats.

Not Anymore as MyDelifresh is here to help in feeding your mind with new interesting food led ideas.

We are packed full of outrageous ideas just lurking ready to explode minds all around.

Discovery Corner exists to do just that - Each week we will highlight 6 of the best ingredients on MyDelifresh with a link so you can add them to your basket. Plus give you the opportunity to watch a few videos for best cooking tips and so much more
How Amazing Is This???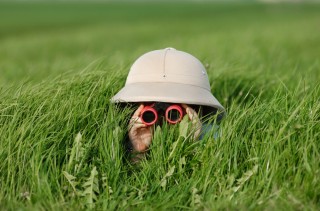 CHICKEN WINGS - (Wow)
If you have a pressure cooker at home use it for this amazing recipe.

If you don't then just put them in the oven and partially cook to be able to remove the bone.

This is a VERY tasty treat and extremely cheap to create.
Banana - £1.35 Kilo

Bananas are packed with flavour and so many uses but often forgotten as they sit in the fruit bowl waiting.

If you want to know interesting facts glide over to Let's Get Inventive by using the below menu.

wrap them in foil with marshmallows and get them on the BBQ for a lockdown treat

This is perfect for the kids or even spread on TOAST (now there's an idea)

Buy Here - Link Will Open In New Window

Peeled Garlic - £4.40 x 1kg

there is nothing worse than peeling garlic - It makes your fingers stink you can never get that last bit of skin free - let's be honest it can be a pain.

Not anymore!!!

But this awesome 1kg packet of fresh peeled garlic - crush it all in the food processor and fil an ice cube tray & FREEZE.

Then when the time comes for some garlic pop a cube out and BINGO!!!

Buy Here - Link Will Open In New Window

Red Peppers - 55p x Each

These peppers are not your usual peppers that sit in the shop for days before they make it into your fridge.

These are MASSIVE bold red peppers which hold a sweetness that will make you go crazy.

Grown on the vines over in Holland at this time of year we have 4 deliveries a week they are STUNNING.

Stuff, them, roast, marinade, BBQ, aet them raw the options are endless.

Buy Here - Link Will Open In New Window
Satay Sauce - £2.95 x 250g

Satay is one of those flavours that's always placed with chicken!!!

Well, why not experiment a bit further than some trusty chicken, if you love mussels add a spoon into your cooking liquid for a finish like no other.

Try it with baked aubergine, monkfish (posh) or even make some satay fish bites - GIVE IT A GO...

Buy Here - Link Will Open In New Window

MASSIVE Gherkins - £4.95 x 2.5kg

These extra-large gherkins are a real treat.

If you love gherkins then look nowhere else as you will have never had one as good as these.

Amazing raw, on a burger but have you ever dipped them in batter and fried them ???

We have to stop we are getting far to excited...

Buy Here - Link Will Open In New Window

Arborio Rice - £1.95 x 1kg

Do you love risotto ???

Arborio rice is classic short grain rice which is used to make a perfect risotto every time.

This is restaurant-grade rice to make a perfect creation every time - Difficult to overcook this rice will perform every time.

With the asparagus season starting now is the time to make that outstanding asparagus and fresh pea risotto (dont forget the fresh mint)

Buy Here - Link Will Open In New Window
Orange Salad Anyone ??
**Here's How**

2 x Oranges – peeled
2 x Sprigs of Fresh Mint
3 x Tbsp Feta Cheese
2 x Tbsp Walnuts – chopped
Salt
Pepper

Citrus Vinaigrette :
2 x Tbsp Olive Oil
Juice from 1 Orange
1 x Tsp Honey
1 x Tsp Fresh Lemon juice

**This is so easy it's CRAZY**

Slice the oranges into nice chunky slices into a bowl with the sliced mint
Mix all the vinaigrette ingredients together and drizzle over the oranges.
Place the oranges on a plate, sprinkle over the chopped walnuts and crumbled feta cheese
Drizzle a bit more dressing over and enjoy - The combination of flavours will most definitely bring a smile to your face.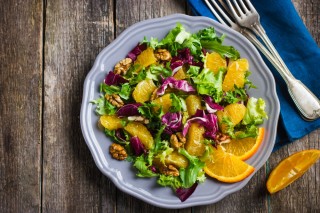 Its Simple To Find Your Way Around
Select the section thats makes your eyes twitch with excitment and enjoy - Remember there is lots to explore...