Speedy Eyes
Time is challenging for many, so if you are in a rush but want to keep refreshed you have navigated to the right place as our fast reader page is designed for you.

Simply swipe away and let your eyes slide down the refresh in one page, once you have more time come back for a deeper look around to find out all the juicy info.

Speed reading is a skill that most of us host but how many can speed skate ?? (this is getting random) Cast your eyes below and feel your cells ignite as your eyes capture glimpses of all things nice
Speedy Gonzales....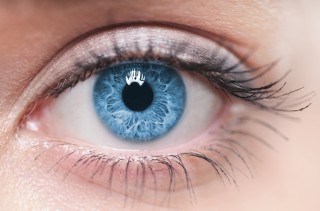 Why Not Try Something Ultra-Special ??
With countless fresh flavours landing in our engine room daily it would be a disaster if we didn't inform you of a few cheeky speciality ingredients that are also on true form this week.
Do You Really Want To Miss It ???
Dont Miss Out On Some Inspirational Facts.
Hero Of The Week **Vaughan Richardson**
The Upload hero is creating a wave across the social channels as dishes keep flooding in with a hope of capturing this most prestigious accolade - This week's Upload Hero dropped in on Monday afternoon just as we were hunting inspiration for the Great Yorkshire Show. Vaughan Richardson is cooking his heart out over at The Peak Edge Hotel look at his Pan Roasted Wood pigeon on his menu at the moment. Vaughan for your continued commitment to all things Delifresh and your real seasonal addiction stand tall as you are this week's Upload Hero :-)
The Great Yorkshire Show
The annual gathering of agriculture, food, business and all infused by the largest county in the UK gathered together for a three-day celebration as the 161-year-old great Yorkshire Show brought around 130,000 people together last week.

Delifresh has actively supported this most magnificent event for over 15 years as we once again attended drumming up seasonal Inspiration to all.

Countless cooking demos, stalls selling goodies, sheep, pigs, tractors, flat caps and every type of Yorkshire infused items you could imagine made the three-day event a fantastic experience.

Veggication is close to our hearts, and the message around a sustainable, seasonal approach to all we do is strong, and we loved taking part once again as we spread some serious seasonal love.

thanks to all who stopped by to say hello - Veggecation is on show to the public at this years Tockwith Show - see you there ???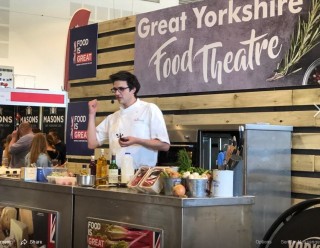 Watermelon Ham ???
This is pretty intriguing and you should give this short video a watch!!!

Watermelon Ham when you think about it is a no brainer but where do you start ??

Sit back and watch this snappy video by Food Insider you may be inspired.