Wow What's Going On In Here Then ??
We are passionate about our growers and suppliers who work hard in making sure we are constantly Intune with all things food.

Without this network of gurus we all would simply have nothing to create with, so as part of our duty to connect you closer to them this new section is here to make you feel even cosier than before.
The time has arisen to simply "Say Hello"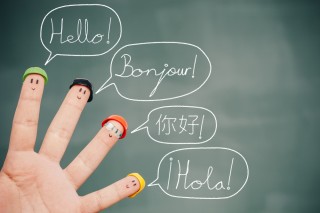 "Please Stand Tall & Welcome The Amazing Team From"
Hesper Farm
The Finest Skyr On The Planet!!!
Last week brought huge excitement as we launched a brand new range of fantastic Skyr yoghurt into the Delifresh family.

This new Icelandic style yoghurt is about to blow your senses this northern produced masterpiece is created on the outskirts of Skipton by Sam and a few other hands not forgetting their marvellous herd of cows...

Sam comes from a long line of determined farm folk, so few doubted him when he set off for Iceland saying he'd return with a remarkable new dairy product (and maybe a few new Nordic jumpers). And so he left for the land of the Vikings, hoping to return with something legendary.

Sam knocked on some doors until he met Thorarinn, a renowned master of skyr. Thorarinn makes skyr that sells like crazy across Iceland. Luckily for Sam, Thorarinn liked his style and set about teaching him the age-old artisan skyr techniques.

To make the very best traditional skyr, as they do at Hesper Farm, takes them till the cows come home. It's a very simple, yet labour-intensive, 24-hour process with minimal machinery. It takes about three times as long as yoghurt to make and it cannot be rushed.

We are stocking a 1kg natural which is 100% fat-free, packed full of goodness hosting an intriguing and complex texture and mind-blowing flavour you need to try it.
How inspirational