Newcastle College
The team at Newcastle College never cease to amaze us as they continually drive forward making sure our future generations of chefs are ready for our incredible industry.

This week a cheeky lunch was organised to celebrate the season, and they certainly did mother nature proud.

It's great to see the students performing as they planned their seasonal menu with our help from our veggiecation scheme but to sit down and sample the delights was a great experience which deserves us all to stand tall and salute their passion and dedication to our industry.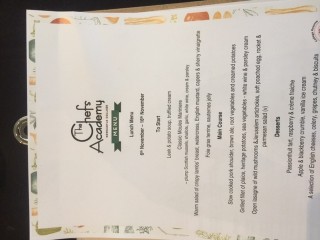 Crystel Clear!!!
As we drifted off into YouTube late one night this most radical idea hit our senses

Anybody ever done this ???

We gave it a go and its truly remarkable perfect for many things
Video Upload
If you have a kitchen video you want to share then upload it below !!!!

It could be a dish in creation, it could be a delivery being made (Wink) It could even be a most radical video of your team just simply slide on here and upload your content.

We will do the rest and share with the world !!!!
Its Simple To Find Your Way Around
What Else Takes Your Fancy??