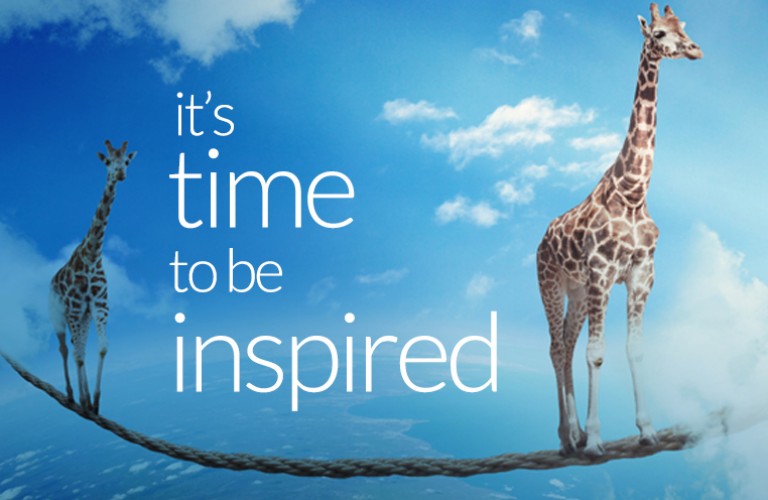 The Seasonal Connection...
Winter can be a troublesome time for delicate flavours and its often difficult to keep up with what should be celebrated for the week ahead.

Be Inspired is here for you to capture the best flavours to utilise at that very second - Come back often just when you need that added touch to create your next best dish.

The season is gathering pace and with an imminent change in weather available flavours could change make sure you utilise Your Refresh to it's full
It's Rhubarb Time....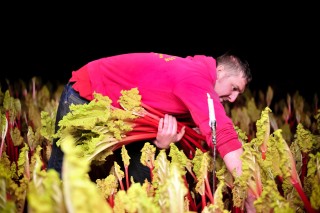 How Exciting |
Is This ???
Purple Sprouting Broccoli
With tender stem broccoli becoming so expensive there are flutters of the UK grown Purple Sprouting Broccoli here which is a more affordable option.

The early winter crop is limited in supply so it might be best to investigate this UK option get in touch to secure yours.

Product Code:205008
Sold By: Kilo
Grower/Origin: UK
Treviso Tardivo
***LOOK AT THAT***

Finger Treviso Tardivo is unique and truly outrageous.

Similar flavour characteristics to the classical radicchio this is a most interesting option.

The trick for maximum flavour is that the plant has undergone second-growth bring intense flavour to the leaf.

Perfect for a classic winter option.

Product Code: 548744
Sold By: Kilo
Grower/Origin: Italy
Purple Cauliflower
First, of the season, purple cauliflower is INBOUND...

These magnificent colourful options most definitely excite - To maintain colour why not try and utilise these raw that way you gain maximum flavour and most impressive texture.

Product Code: 208007
Sold By: Each
Grower/Origin: France
Passe Crassane Wax Tip Pears
The king of the pear has made a reappearance.

This unbelievable sweet and truly juicy pear offers many uses - Why not sink it into a vac-pac bag surrounded by maple minus 8 and poach for elongated time offering a flavour memory which will never be forgotten.

Product Code: 652478
Sold By: Each
Grower/Origin: France
Gold Rush Apples
Sweet, crisp and totally amazing the GOLD RUSH apple is the one to use.

Perfect for an eating apple but truly remarkable utilised in other ways - Winter salad with shards of meaty fleshed apple or dried apple castles anyone??

Product Code: 54124
Sold By: Each
Grower/Origin: France
Click the Images |
To Reveal More Info...
Castel Franco
Wow, how amazing is this most visual of winter lettuce

Grown outside for a period then lifted and placed in darkened cellars with the thirsty roots dangling into underwater streams.

This bleaches the leaf and produces intense red flecked bitter flavoured lettuce.

Product Code:564789
Sold By: Each
Grower/Origin: Italy
Puntarella
How unusual is this ????

This is a Roman specialty holding a crisp bitter flavoured curled leaf and a host of young delicate shoots in the centre. slit the tender stems out and toss with brown anchovies and garlic dressing.

Now is the season as it usually ends at the end of February.

Product Code: 652458
Sold By: Head
Grower/Origin:Italy
White Asparagus
The bitter white asparagus is back.

Grown in the sandy fields of Southern France this extremely fascinating white asparagus is back for another awesome season.

As the land heats up the prices will fall and before you know it we will be back into the UK season.

Until then the French do a great job so get the thinking caps on.

Product Code: 652145
Sold By: Bunch/Kilo
Grower/Origin: France
Orange Cauliflower
First, of the season, orange cauliflower is INBOUND...

These magnificent colourful options most definitely excite - To maintain colour why not try and utilise these raw that way you gain maximum flavour and most impressive texture.

Product Code: 208006
Sold By: Each
Grower/Origin: France
Tahoon Cress
Tahoon Cress is a product harvested at the north side of the Himalayas.

In early spring, women collect the freshly germinating seedlings from under the trees. The young sprouts are then used in dishes. In local literature, it is described as a stimulant for the stomach.

Tahoon Cress does well with game, cheese, or in a nut salad. Even when it's not game season, Tahoon Cress is fantastic with tapenades, oil, and sauces. Slightly heating the cress brings out its flavour even more.

Product Code: 652398
Sold By: Case
Grower/Origin: Holland
Blood Orange
The blood orange season has started early this year with the arrival of the MORRO variety.

As the season progresses, we will start to see other varieties arrive even ones with a leaf attached and even baby options.

Once cut open the deep coloured flesh will ignite inspiration and those sour yet ever so sweet flavours will bring excitement.

The season should be here until around May so the time has come to get involved

Product Code: 145031
Sold By: Kilo/Case
Grower/Origin: Italy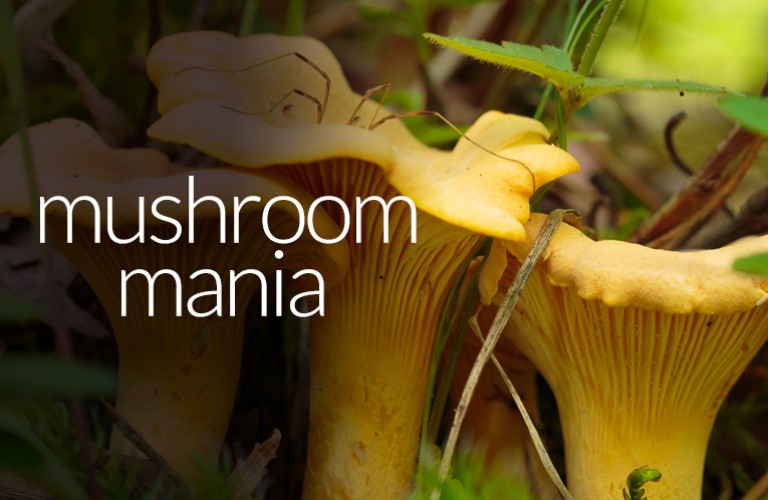 It's Wild Mushroom Time
Amazing news as we are now keeping the 1kg Special Mixed Wild Mushrooms in stock - All you need to do is state the above while ordering.

Other amazing varieties are in good supply (see below)

Fresh Truffle is now a preorder option as new season winter white truffle starts to arrive.
Cepes
Often thought to be the meatiest mushroom on the planet these deeply flavoured cepes will drive some severe excitement.

Once cleaned slice them and get them showcased to a red hot pan and watch the mushroom transform into a most magical and intense flavoured mushroom

Product Code:854145
Sold By: Kilo
Growers/Origin: Poland
Yellow Legged Chanterelle
These yellow-legged mushrooms are packed full of flavour and can bring an interesting edge in anything they touch.

Once cooked a natural sweetness prevails - why not mount your sauces with these interesting yellow-legged options.

Product Code:854145
Sold By: Kilo
Growers/Origin: Italy
Special Mixed x 1kg
This 1kg mixed box is an absolute lifesaver if you want to celebrate what's best at that given point.

This mix will change upon most deliveries as whats present are the mushrooms which you should be working with.

Get them cleaned and enjoy their unique and truly magnificent flavour - Wild baby King Oyster Anyone ???

Product Code: 239076
Sold By: Kilo
Grower/Origin: Spain
Winter Truffle
The winter season for truffle is now firmly here and it is totally unbelievable.

These ripe, mature and marbled truffles host a marvellous nose and you should get involved for the festive season ahead.

Product Code: 239001
Sold By: Kilo
Grower/Origin: Teruel, Spain
Morel
The brain mushroom is back for another fantastic season.

Prices are high at the moment but they will slide to affordable levels as the weeks roll on.

As soon as the wild garlic is spotted Springtime and morels go together hand in hand. Until then these Chinese morels can be used to bring that most memorable flavour on every occasion.

Product Code:854140
Sold By: Kilo
Growers/Origin: China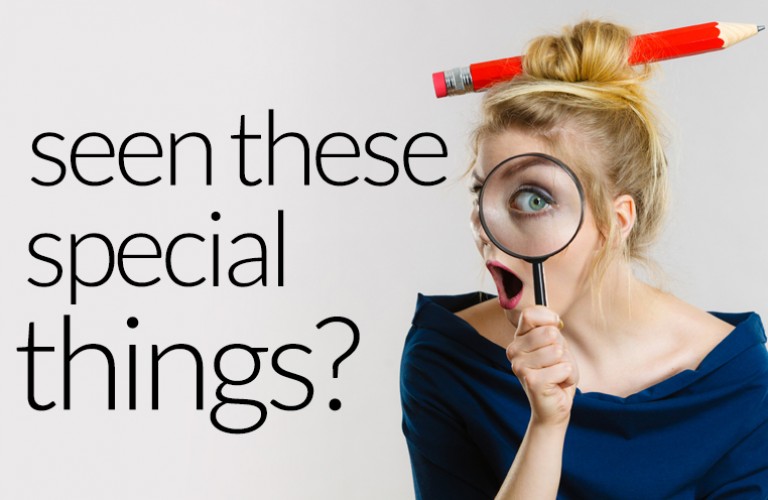 Why Not Try Something Ultra-Special ??
There Is Lots To Try...
Wasabi Vinegars
Skilled craftsman Seiji Kosaka relies on three generations of family experience to create Marusho fermented vinegar using the same techniques that were employed 200 years ago.

Fermented and aged for 90 to 500 days in Japanese cedar wood casks the vinegar are made with rice grown on the family estate, water from the Kumano Mountains and only the highest quality natural ingredients

Kombu seaweed, unpolished sticky rice vinegar, honey & brown sugar seasoned with light soy sauce.High quality pure rice vinegar flavoured with fresh bonito soup stock and soy sauce. Ideally suited for marinating vegetables. (300ml)

Sambaizu is high quality vinegar mixed with fresh bonito soup stock and pure rice vinegar, honjozo shoyu (soy), amazake, hon mirin and kombu seaweed.
Soupe de Poissons
This fantastic rustic fish soup will most definitely save the day.

Authentically made just simply heat and serve or add other ingredients to make a glorious addition.

Add air into the Syphon gun and take this to a new level
Smoked Butter
Is your mash lacking an edge which you just can't pinpoint???

Add a knob of smoked butter and taste the difference!!!

Smoked over oak and apple chips for 6 hours this smoked butter block is genuinely outstanding (even excellent through your sauces).
Beetroot Tortelloni
Handmade by Latua Pasta this fantastic beetroot tortelloni will add severe excitement to all who sample.

Stored frozen simply place in salted rolling water to order for a couple of minutes to reveal a handcrafted perfect option.

Zero wastage how fantastic is that??
Range of Flavour Drops
Premium quality water soluble intense flavours which provide a super efficient method of adding flavour!

Use for both food and liquids, each 30ml bottle contains approximately 800 drops. How good is that!

Ideal for flavouring cakes, icings, fondants, ice cream, sorbet, cupcakes, pastry, salads, sauces, frostings, ganaches, desserts, cocktails, drinks, cream, wine, beer, water, sweets and more.

Flavours available: Clementine, Lime, Bergamot, Mint and Lemon.
Its Simple To Find Your Way Around
Select the section thats makes your eyes twitch with excitment and enjoy - Remember there is lots to explore...