Amalfi Lemon - Gin
With the arrival of the most fantastic lemons on the planet, excitement has been gathering around their existence.

So much, so that social media has erupted with pictures of the magical fruits and the so many uses they hold.

We simply couldn't ignore these fabulous creations, and this creative infusion captured our senses which flicked into vision via Instagram the other night.

The fantastic people at Pendle Gin got hold of a case and splashed their new love for the famous Italian coastal lemon as they infused its tangy flavour notes through their small batches of handcrafted gin.

Very soon this tangy treat will be available at bars across The Seafood Pub Company so if you want to sample a sip make sure you pay any of their bars a visit to taste their creative Amalfi lemon delights.

Make sure you give Pendle Gin a follow on Instagram and buy a box of Amalfi be prepared to be blown away.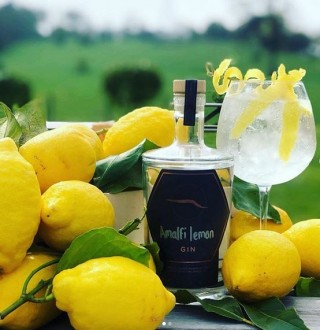 Send The News
No news is often seen as a good thing but not on here!!!

This section of your Refresh is here for you to spread to the world a piece of news that you may have.

It could be around a member of your team, a move to a new establishment we will leave this up to you.

To send your news in simply fill the form below and we will highlight you on this chef inspired page for the world to see.

Maybe you want to highlight a member of your team, just upload a picture (you can do it from your phone) and let us spread the news.
Potato Sphere!!!
This visual video came to our senses late one night and stuck in our cells for some time.

You need to check this out...
Its Simple To Find Your Way Around
What Else Takes Your Fancy??