What's Tricky This Coming Week ???
With produce travelling from all corners of the globe there is always something you should stay away from.

This page is designed to ensure you don't get caught out by listing something on your menu when supply is proving slightly tricky.

Fresh produce revolves around the climate so changes happen frequently, make sure you come back every week to find out what will be difficult during the coming week.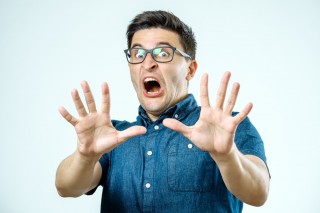 Little Gem

A switch in the season means that the little gem will be moving offshore shortly as the season moves over to Spain.

The last of the UK season is showing signs of rusting so once Spain is ready we will be heading over there for supply

Herbs

The UK late summer crop of herbs has now come to a close, and we are reliant on imported herbs across most varieties for the winter months.

This week we have seen issues with Tarragon as the availability of the crop coming into the UK has been extremely sporadic.

We shouldn't have issues as we move through the winter months but please be mindful of the logistical journey involved in these most delicate items

Red Chicory

The annual autumnal dry up in supply of red chicory is about to occur.

Although white chicory will still be available the red is going to start to struggle as supply becomes extremely tight and prices escalate to unaffordable levels.

White chicory is a great alternative but if it's the colour you are hunting for try to utilise Raddichio
Rhubarb

The UK season of rhubarb has come to a drastic close as the crowns start to fall into dormancy for the winter months.

The season will switch over to Holland for supply but be warned availability could be tight and there will most definitely be a rise in cost.

Now is the time to find something else to celebrate until late December when the arrival of the Yorkshire forced season happens.

Courgettes

Watch Out as prices are starting to rise as the season switches origin.

Availability is ok but due to demand you will notice the rise in cost. Lets not even talk about Yellow courgettes there are pretty much not affordable at the moment at the moment.