Wow What's Going On In Here Then ??
We are passionate about our growers and suppliers who work hard in making sure we are constantly in tune with all things food.

Without this network of guru's we all would simply have nothing to create with, so as part of our duty to connect you closer to them this new section is here to make you feel even cosier than before.
The time has arisen to simply "Say Hello"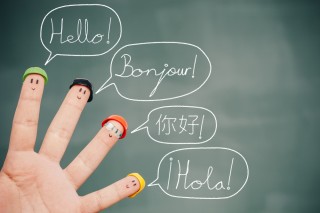 76 Years of Passion
The Boiron family, originally from the Ardèche region of France. Dessert and pastry chefs were looking for practical and consistent use of products all year round.

The CEO of Les vergers Boiron then created a fruit processing activity - heat-treated specifically to each fruit, then deep frozen - which is the best technique, even today, to keep flavour, texture and freshness of the fruit intact.

Starting in 1942, and continuing to grow, there has been 45 years of innovation since the 70's! This has taken them from a small family business to the world leader in professional frozen fruit purees selling to 80 countries through partner distributors and various companies like ourselves.

Their experts assemble these fruits and vegetables, harvested at maturity, using techniques inherited from the champagne sector which guarantees authentic and consistent taste, colour and texture.

Then they're transformed at the plant in Valence, following strict standards developed over the many years' experience working with fruit. For each fruit and vegetable, a specific process was developed to ensure that their original qualities are respected.

These are then protected by deep freezing that allows a long use-by date and guarantees availability all year round.

How awesome is that!
How inspirational