Do You Hold News???
Welcome to the Chef News! What's been going on this week then...

Waterside, Shipley have been shortlisted for the Yorkshire Evening Post Oliver Awards and chef Jono Hawthorne at Vice and Virtue has been nominated the Chef of the Year Award by ChefWorks International Ltd. How awesome is that. Well done guys!

Trencher's Restaurant, Spanish City have been crowned the Restaurant of the Year at the National Fish and Chip Awards 2020! Amazing!

In other news, Glynn Warrington, chef at Churchill's, York has just celebrated 17 years service at the hotel! Wow!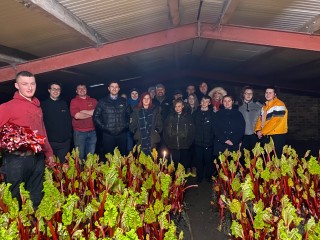 Sourdough Bread...
Make sure you check this out!

You won't be disappointed...
Its Simple To Find Your Way Around
What Else Takes Your Fancy??