It's Back...
Welcome to another edition of Your Refresh.

The weeks are flying by as lockdown continues - Delifresh are here to support all in this most troublesome of times with delivery of food to your door.

This past week we have made lots of additions and advanced changes to the MyDelifresh website to make your user experience even better along with some amazing tasty treats added.

This coming week even more products will be included into our range and we are so excited it's crazy - Keep your eyes peeled to our social media as to when they land.

One big piece of news this week is this:
Supporting our wider community has always been part of our core here at Delifresh and this aspect of our DNA is even more important in these challenging times.

There are thousands of vulnerable children & families across the UK facing insecurity around food which has been worsened by the lockdown and we want to do something to help!

As you will be aware we have collected delivery charges if the minimum order value wasn't quite reached. We have decided that we will donate this fund of over £10,000 to a fantastic charity; Transforming Lives For Good.

This outstanding charity is currently delivering boxes of hope to families across the nation. These Emergency Care Packages include food provisions to feed a family of four for up to three days, as well as essential household items such as soap and toiletries and more.

TLG aims to reach over 10,000 children and their families in need for the duration of the coronavirus isolation period and this donation will go a long way in helping them achieve this.

So we want to say a HUGE thank you for your support which means that we have been able to make this possible!
Any Links Clicked Will Open A New Window Into MyDelifresh - Just Flip Tabs To Get Back.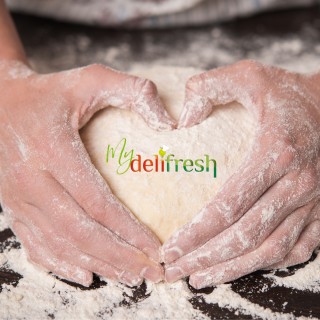 Are You A Winner
Last week we saw countless entries for the opportunity to win 25% off your order on Mydelifresh.

Did you win - Glide over to Smile, Camera, Action via the menu below to find out.

Before you go though here are few entries :-)