Wow What's Going On In Here Then ??
We are passionate about our growers and suppliers who work hard in making sure we are constantly Intune with all things food.

Without this network of gurus we all would simply have nothing to create with, so as part of our duty to connect you closer to them this new section is here to make you feel even cosier than before.
The time has arisen to simply "Say Hello"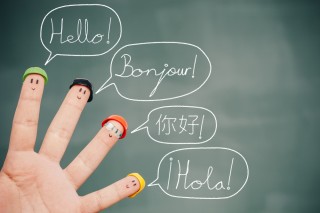 "Please Stand Tall & Welcome The Amazing Team From"
Truffle Hunter
Truffle Hunter
As the name implies the team at Truffle Hunter are masters of sniffing down the finest truffles from around the globe ensuring we all have the opportunity to learn and utilise one of the world's most fascinating and intriquing ingredients.

Truffle Hunter don't just offer a developing range of fresh truffle the team actively create finished truffle infused products such as truffle carpaccio, truffle paste, double strength truffle oil, truffle honey, cooked truffle, truffle salt, truffle mustard in fact if it involves truffles they will produce it.

Delifresh work closely to ensure we always have the finest truffle options on stock in the summer season and when the season moves we can supply fresh truffle into your kitchen twice a week which have been foraged to order especially for you.
How inspirational