North-East Creative Zone
The Delifresh creative zone was in full swing this week as the team from the Gainford Group held their chef's forum within our Cramlington depot at the beginning of the week.

The day consisted of a tour around the engine room which gathered huge excitement followed by a demo by Rational UK in the kitchen and then the team held their own forum as they created new menus and went through business as part of their monthly meeting.

By holding such an event offsite can often bring amazing results especially when you are surrounded by amazing produce and creative people.

If you want to do something similar with your team in either of our facilities just get in touch as we can most definitely host your event.

You just need to bring an open mind and some biscuits (only kidding we have plenty)
How creative could that be ???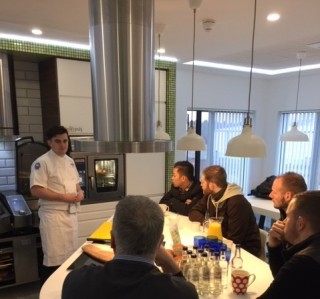 Veggiecation
The future of the trade came to visit our Bradford facility on Thursday to educate their cells around all things RHUBARB...

Newcastle College is into their fourth year of our Veggiecation Scheme and it's great to see every year group that enters into our development project comes out more knowledgeable than ever before around all things fresh produce - Ready for their journey into our magnificent industry.

Newcastle College are doing some outstanding work within the industry to promote and educate the trade to the maximum and its great to work extremely closely with the team.

The trip involved a cheeky breakfast, inspirational creative tour around Delifresh, then up to the sheds of joy to meet the Rhubarb Guru (Robert Tomlinson) whilst witnessing the most magnificent Yorkshire Forced Rhubarb in peak season.

The Delifresh Veggiecation scheme exists to educate all around the importance of eating with the season whilst bringing a sense of realism to all things food to the future of the industry.

The next visit for the college is to a cheese producer and off to see the amazing LED growing platform in East Yorkshire

How amazing is that going to be???

Thanks to all that attended watch out for a cheeky present coming through on your delivery soon.
Maybe you know someone you know someone who may benefit from our Veggiecation drive???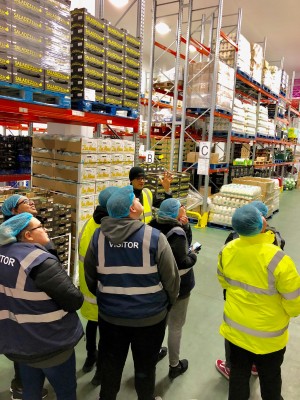 New Opening
Ernst Van Zyl who many know is gathering some severe excitement as news spreads like wildfire around his new opening The Glazebury Pub & Restaurant.

Ernst was chef patron at The Lord Clyde in Kerridge just outside Macclesfield where they achieved three AA rosettes and also chef patron at The Hanging Gate Cheshire.

If you are in the area make sure you stop by and show your support for Ernst you will most definitely have a fantastic experience.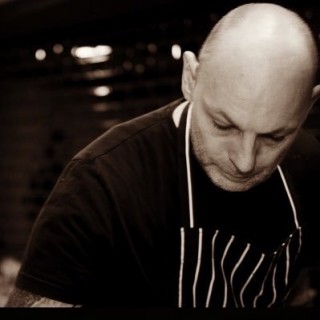 Ski Goggles???
If you are planning a trip to Bangkok this year you need to check this out !!!

Raan Jay Fai is a shophouse eatery in Bangkok, which was awarded one Michelin-star in 2017 in the first Michelin Guide to Thailand.

Her real name is Supinya Junsuta, but she's always referred to by her nickname, Jay Fai, which means Sister Mole.

Known for sporting some iconically oversized ski goggles and always wearing ruby red lipstick.

It's worth a watch!!!
Its Simple To Find Your Way Around
What Else Takes Your Fancy??