Another Bank Holiday
It's scary how quick the month's progress!!

Winter has been and gone and now we are all planning our summer infused months as May has suddenly appeared with very little warning.

May brings TWO bank holiday Mondays with its sudden arrival and although these sporadic short holidays appear, they often bring crowds flocking into your establishment as they hunt for seasonal creations.

Don't forget that Delifresh is open as any Monday delivering across the North with your seasonal requirements as normal even though its a Bank Holiday.

Just spread your orders out over your Friday, Saturday & Bank Holiday Monday deliveries and we will arrive with all your seasonal goodies loaded with excitement.
How Awesome Is That ???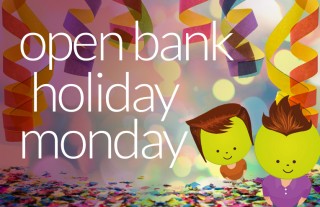 Get Together...
There is nothing better than a team get together and you have to admit it everyone likes a cheeky photo opportunity.

Your team is, without doubt, your most prized asset so to celebrate their existence pull them together and take a quick snap & send it over using the form below.

Your picture can be as tame or comical as you want, all entries we will share all over during the next few weeks and then pull a magnificent winner.

The lucky team drawn will win a Chef Jacket EACH (or T-Shirt whichever you choose), apron and other goodies for all the team - Now there's a prize you can't ignore -

It's also extremely easy to upload from your phone how AWESOME is that ???
Sign Up - For Your Weekly Alert
For those that have glided into our pages stumbling upon our vibes, you can sign yourslef up to receive a little nudge everytime a new version of the refresh becomes alive.

Slide your eyes down the menu below and tap Sign Up - Insert your details and sit back and let the refresh come to you every week.
Never miss when the Refresh Is born ever again - How great is that!!!