Speedy Eyes
Time is challenging for many, so if you are in a rush but want to keep refreshed you have navigated to the right place as our fast reader page is designed for you.

Simply swipe away and let your eyes slide down the refresh in one page, once you have more time come back for a deeper look around to find out all the juicy info.

Speed reading is a skill that most of us host but how many can speed skate ?? (this is getting random) Cast your eyes below and feel your cells ignite as your eyes capture glimpses of all things nice
Speedy Gonzales....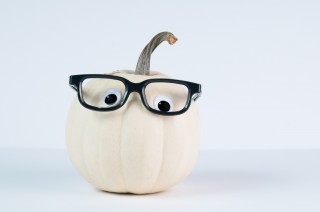 Why Not Try Something Ultra-Special ??
With countless fresh flavours landing in our engine room daily it would be a disaster if we didn't inform you of a few cheeky speciality ingredients that are also on true form this week.
Do You Really Want To Miss It ???
Dont Miss Out On Some Inspirational Facts.
It's a TABLE SALT **GIVE - AWAY**
We all use it as it's a staple ingredient in the dry stores and at every section in our most creative worlds that the kitchen is.

With this in mind, Golden Del has sniffed out an offer that will save your GP as this week you can order a 6kg tub and receive another absolutely FREE!!!

All you have to do is fill in the small form below and your goodies will arrive the very next day.

How easy is that ???
Hero Of The Week **The Whippet & Pickle**
Our social channels are alight with activity, and we get tagged in some sporadic things, but this cheeky picture of an fantastic seasonal creation recently caught our creative eyes. Now we must be honest this image was sent a couple of weeks ago but was still in the hat to be pulled out as it tickled our senses - Although slightly late we have crowned the team at The Whippet & Pickle our upload heroes of the week - Congratulations to all - Get in touch to claim your prize...
Shout From the Hills...
No news is often seen as a good thing but not on here!!!

This section of your Refresh is here for you to spread to the world a piece of news that you may have.

It could be around a member of your team, a move to a new establishment we will leave this up to you.

To send your news in simply fill the form below and we will highlight you on this chef inspired page for the world to see.

Maybe you want to highlight a member of your team, just upload a picture (you can do it from your phone) and let us spread the news.
Lovely...
Late night gliding the other night brought this masterpiece to our cells and we thought it best to share.

How beautiful food can be is amazing and this short clip really captures some great visuals.

Give it a watch...