Overdrive....
Now we have slid over that line into October the excitment is rapidly increasing - we cant believe it !!!!

Autumn is just about here – Just look at some of the new arrivals this week they will most definitely blow your mind.

The time has come to be inspired by Mother Nature autumn infused vibes.
How Awesome Is All Of This ???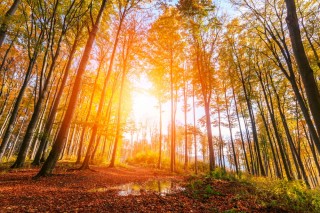 Red Meat Bramley **In Stock**

Have you ever seen something so magical???

This exciting variety of UK Bramley apple holds a delectable inner beauty that will make your knees tremble with excitement.

The trusty Bramley apple is a variety of apple which the world scrabbles over due to its most amazing cooking properties.

This crazy variety has a red blushed flesh that looks and tastes outstanding.

Fresh Bergamot **Pre Order**

The season for bergamot could be over in a flash and unless you take advantage of this most amazing fruit you may miss it.

The bergamot is often forgotten about as its shrouded in mystery but once tasted you will never forget that ultra bold and zesty yet sour flavour the rind brings.

Perfect for creating intense oils, infusions, ice cream, teas and other delights get involved now to avoid disappointment.

Cherry Tomato On The Vine **In Stock**

These bold and most beautiful new season cherry tomatoes captured our retinas this week as they are visually magnificent and taste so good.

Your our mind will flick back to your summer holiday as they are sweet and truly delightful.

Theses radiant fruits are being grown in Spain and picked into 3kg cases then onto our shores just hours of being plucked from the vine, giving us all the opportunity to marvel at their sheer beauty
Northern Alien **In Stock**

Robert Tomlinson has been busy nurturing his fields after the horrific dry summer season he faced.

The results of some extremely hard work are truly staggering all you have to do is take a sneak peek at these amazing Romenesco to see the results.

The Romanesco is a wonderful delight and although the season shifts quickly whilst its here from our Northern fields we should all take advantage.

Get them shaved, pickled, pureed, baked the list goes on

Foraged Wild Mushroom **In Stock**

We know this should really be in our Totally Wild section but we couldn't resist shouting from the hills around this delicate yet truly outstanding UK foraged mix of wild mushrooms.

James has been busy in the woods gathering wild edibles that will blow your mind, within the punnet expect to find hedgehog mushroom, golden girolle, winter chanterelle, honey fungus the list goes on.

Watercress**In Stock**

We mustn't forget about the most amazing large leaf watercress.

Grown over the water in France this is the classical steak garnish with its medium stem and most beautiful peppery hit.

Its perfect to be picked down and tossed through salads, blitzed into a peppery puree, sunk into a velouté whichever way you choose to utilise this flavoursome watercress you won't be disappointed.

ORDER BUNCHED WATERCRESS to enjoy its magical flavour hit.
Get Creative With The Trusty Autumnal Flavours
With the season truly upon us, we should all be celebrating all things pumpkins and squash.

We are carrying stock of Snowball pumpkin (football Size), French Muscard Pumpkin,Munchkins, Edible Mixed Squash, Butternut Squash, Decorative Gourds.
This great selection of fruits (yes that's right they are all fruits) won't be here forever so dont miss out on this extremely seasonal family of goodies.
Why Not Try Something Ultra-Special ??
With countless fresh flavours landing in our engine room daily it would be a disaster if we didn't inform you of a few cheeky speciality ingredients that are also on true form this week.
Bocconcini Balls **In Stock**

What can be more satisfying than a mini ball of delightful mozzarella?

The traditional bocconcini ball is something that was created from the waste process of mozzarella making but these days dedicated runs of production are created just for these mini balls of joy.

The uses are great as they can be easily tossed through your Panzenella, used as a creative garnish or simply showcased as the star of the show.

Granarolla produces our bocconcini balls and with 110 + balls to a pot, these are a total winner!!!

Chimichurri Verde ** In Stock**

If you are on the hunt for something radical that will transform anything it touches then your hunt is over as the crazy Chimichurri may change your life.

A blend of finely chopped parsley, minced garlic, olive oil, oregano, red peppers, chilli and vinegar pull together to give a marinade with a most beautiful kick.

Massage it into meat, gently rub over monkfish or create a radical dressing Chimichurri will most definitely excite your senses

Double Strength White Truffle Oil **In Stock**

The team at Truffle Hunter are busy folk as they source their truffles from far and wide to create our most intense chef inspired truffle oil.

This white truffle oil isn't like other blends available this intense mixture of the finest truffle and olive oil gives this velvety oil a fantastic edge.

Be cautious as its double strength properties will give a pungent kick but also go far as you won't require as much.

What more could we all possibly need
Its Simple To Find Your Way Around
Select the section thats makes your eyes twitch with excitment and enjoy - Remember there is lots to explore...