Wow What's Going On In Here Then ??
We are passionate about our growers and suppliers who work hard in making sure we are constantly Intune with all things food.

Without this network of gurus we all would simply have nothing to create with, so as part of our duty to connect you closer to them this new section is here to make you feel even cosier than before.
The time has arisen to simply "Say Hello"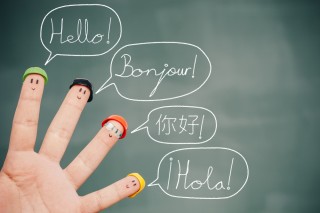 "Please Stand Tall & Welcome The Amazing Team From"
Latua Pasta
Latua Pasta
Since 2006, Latua Pasta have been delivering delicious fresh pasta to some of the most prestigious hotels and restaurants in the UK and abroad. Francesco and team are brimming with passion and there is no mission too small for them when it comes to pasta.

Handmade to perfection every piece is unique and holds the most outstanding flavour profile imaginable this is by far the finest pasta in the land!! Delifresh have a long standing relationship with all the team at Latua Pasta, It is on this solid foundation which enables you to work with a range of Italian pasta which is authenticate and perfect in every way.

Flavours such as beetroot & ricotta, pumpkin & sage, sweetcorn, lobster, crab, squid even chocolate are used to form a range of stuffed shapes, filled gnocchi plus more which are ready to excite.
How inspirational