Speedy Eyes
Time is challenging for many, so if you are in a rush but want to keep refreshed you have navigated to the right place as our fast reader page is designed for you.

Simply swipe away and let your eyes slide down the refresh in one page, once you have more time come back for a deeper look around to find out all the juicy info.

Speed reading is a skill that most of us host but how many can speed skate ?? (this is getting random) Cast your eyes below and feel your cells ignite as your eyes capture glimpses of all things nice
Speedy Gonzales....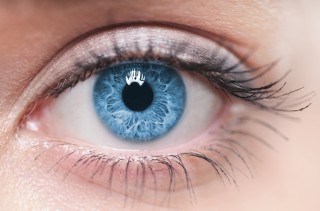 Why Not Try Something Ultra-Special ??
With countless fresh flavours landing in our engine room daily it would be a disaster if we didn't inform you of a few cheeky speciality ingredients that are also on true form this week.
Do You Really Want To Miss It ???
Dont Miss Out On Some Inspirational Facts.
Hero Of The Week **Luke Daniels **
This weeks entry arrived by the upload form below which captured our senses as we sat there hunting for inspiration - luke Daniels is cooking his cells out at Pal Court Hotel and what a fantastic job the team are doing. Wild garlic and bacon crusted stone-bass, fennel, sea herbs, homemade sour cream, anchovy emulsion make our tastebuds reactive and ready for action. Luke for your continued commitment to the season you can stand super tall as you have been crowned our upload hero of the week - Congratulations get in touch to claim your prize...
The Estrella Damm National Restaurant Awards
Launched in 2007, the awards celebrate the brilliance and vibrancy of the UK's eating out scene and reward the very best chefs, front of house staff and restaurants the country has to offer.

The excitement from these awards are huge and it's great to see the changing roles within the awards as the number one slot has been taken by Moor Hall - Which is amazing News.

Delifresh warriors are recognised for such amazing achievements throughout the list and we stand tall to all highlighted as we celebrate the awesome news - Especially Joro - Sheffield & the team at Ynyshir for capturing the number nine slot and becoming the best establishment in Wales.

To see the full winning list glide over to: https://www.nationalrestaurantawards.co.uk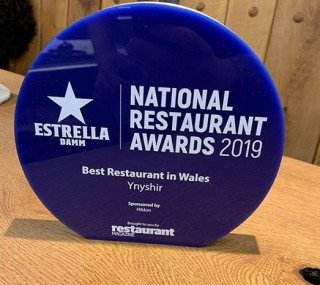 Shout From the Hills...
No news is often seen as a good thing but not on here!!!

This section of your Refresh is here for you to spread to the world a piece of news that you may have.

It could be around a member of your team, a move to a new establishment we will leave this up to you.

To send your news in simply fill the form below and we will highlight you on this chef inspired page for the world to see.

Maybe you want to highlight a member of your team, just upload a picture (you can do it from your phone) and let us spread the news.
World's BEST
This past week has been an award giveaway with several major awards ceremonies taking place.

Congratulations to Jessica Préalpato, the winner of The World's Best Pastry Chef 2019 Award!

Watch Jessica talk about her passion and showcase a few of her signature desserts this is such a must watch.

Get the coffee ready and give three minutes of your existence to this perfect showcase of Jessicas skills