You Found It....
Time is challenging for many, so if you are in a rush but want to keep refreshed you have navigated to the right place as our fast reader page is designed for you.

Simply swipe away and let your eyes slide down the refresh in one page, once you have more time come back for a deeper look around to find out all the juicy info.

Speed reading is a skill that most of us host but how many can speed skate ?? (this is getting random) Cast your eyes below and feel your cells ignite as your eyes capture glimpses of all things nice
Speedy Gonzales....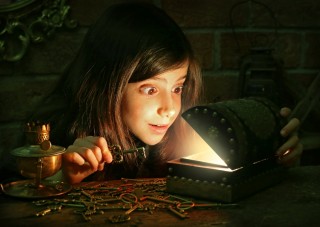 We Know Your Busy BUT....
Seen as though we are nearly there and everyone is crazy busy we thought it would be good to capture your humour.

To Win a massive hamper worth over £100 + which will be packed with over 50 food enthused items plus a chefs jacket, non-slip matt all you need to do is take a picture of your festive kitchen and send it in using the form below.

It could be a picture of your team, your food, your kitchen, maybe you can capture a cheeky elf or something that will make us chuckle.

The craziest picture wins so use your imagination

You have to be in it to win it so get snapping....
Why Not Try Something Ultra-Special ??
With countless fresh flavours landing in our engine room daily it would be a disaster if we didn't inform you of a few cheeky speciality ingredients that are also on true form this week.
Do You Really Want To Miss It ???
Dont Miss Out On Some Inspirational Facts.
Hero Of The Week - **Susan Donohue**
Festive upload hero of the week goes to the most inspirational and one of the original delifresh warrior Susan Donohue. Late and we mean late one night our Upload form below sparked into life as a cheeky picture of these festive treats came gliding into our inbox. This festive inspired picture captured our cells and Susan you have been crowned our Upload hero of the week. Susan cooks her heart out for many as they glide through Leeds First Direct Arena. Susan, you are a seasonal ambassador, creating some outstanding food for many also most awesome at making festive biscuits. Get in touch to claim your prize.
Hello...
A big hello to the most amazing new opening to the Bilton scene Devour. Headed up by Jamie Taylor who is a true seasonal hero this is going to be one fantastic establishment which you should take some time to visit.

At DEVOUR it's simple, they celebrate "Old School Italia!" with home-cooked food, Music, Family and Friends where you Sip, Share, Taste and Feast. Family is their passion; Italian food is their obsession.

The team create regionally seasonal dishes using simple, fresh hero ingredients. Inspired by heritage, shaped by tradition, and LOVED by the family. What they don't make (which isn't much) they source locally and beyond from passionate artisan producers who share their love of great food, great company and good times!

The seasons change, but their passion remains.

The evolving menu offers exciting Cicchetti (small plates to share!), fresh daily handmade pasta with slow roasted sugos, succulent mouth-watering roasts and mellow melting charcuterie. Homemade freshly churned gelato (it's all in the science!) and the best wood-fired "pizza slice!" this side of Naples.

Enjoy in the Eatery, at the Deli Counter or on your knee in the bar. So, whether it's a chilled out Devour Blend Coffee & Pasticcini, a Dinner Date & Cocktails, Dad's Saturday Brunch Club or a laid-back Family Sunday Feast – pull up a chair, kick your shoes off, watch the river Holme flow by, and…. DEVOUR.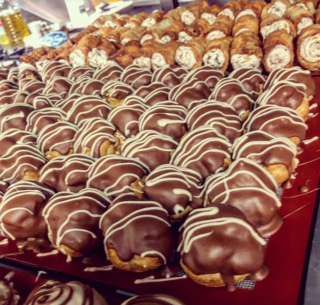 Time For Giving....
Last week we highlighted our Festive charity which we have all come together to make sure Santa visits those in the hospital over the festive period.

The Bradford Hospitals' Charity is close to our hearts alongside all the fantastic community charities we support throughout the year but at this most magical time of year, they are so very close to our thoughts as they work tremendously hard in making sure young people fell that festive spirit during their time in Hospital.

This is a MASSIVE THANKYOU to all our staff and customers that used the form last week to donate a small toy to bring a smile and a touch of happiness on Christmas Day. As we type this, we have a tear in our eye as we are thrilled with the response and can't thank you enough for your support.

What an amazing achievement 254 toys are being delivered to the Bradford Hospitals' Charity to make many smiles. If you didn't get time to donate a gift maybe you know someone close by less fortunate that you could raise a smile over the festive period.
Always have a willing hand to help someone, you might be the only one that does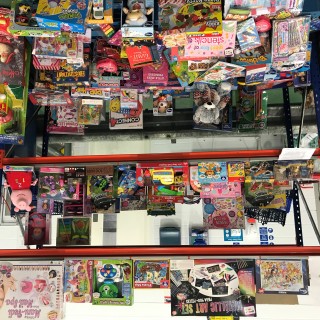 Wow Now Here Is An idea
Late one night while dreaming about watermelons (We Are Not Joking!!!)

We decided to scour Youtube for watermelon creations and check out what we found !!!

It's something different we know but who is going to give it a go it looks truly radical.