Where Do You Read The Refresh ??
It's impressive to see the refresh growing week on week as more and more people from around the globe join with us to celebrate the seasons.

We can't help notice visitors from Paris, Italy and even as far away as Nauru **Where we hear you shriek**

Nauru is a small Pacific island which is also called pleasant island – the reader is unknown at this stage but get in touch random refresher and we will ship you a cheeky prize for being genuinely dedicated to our weekly creative vibes.

Change is afoot very soon as we are actively working on our navigation so you can flow around our pages easier so watch this space as it's a pretty big adjustment coming soon!!!

Anyway, enough of the garbling let's find out what's amazing, a tad tricky and all the other crazy things you can do in here.

The time has come to join with us to celebrate that the weekly Refresh is ALIVE and ready for action.
Soup Dragon, Christmas Corner – do the new sections ever end - Wowza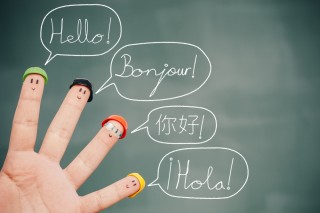 Its Simple To Find Your Way Around
Select the section thats makes your eyes twitch with excitment and enjoy - Remember there is lots to explore...
Sign Up - For Your Weekly Alert
For those that have glided into our pages stumbling upon our vibes, you can sign yourslef up to receive a little nudge everytime a new version of the refresh becomes alive.

Slide your eyes down the menu below and tap Sign Up - Insert your details and sit back and let the refresh come to you every week.
Never miss when the Refresh Is born ever again - How great is that!!!