Speedy Eyes
Time is challenging for many, so if you are in a rush but want to keep refreshed you have navigated to the right place as our fast reader page is designed for you.

Simply swipe away and let your eyes slide down the refresh in one page, once you have more time come back for a deeper look around to find out all the juicy info.

Speed reading is a skill that most of us host but how many can speed skate ?? (this is getting random) Cast your eyes below and feel your cells ignite as your eyes capture glimpses of all things nice
Speedy Gonzales....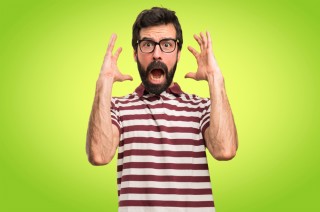 Why Not Try Something Ultra-Special ??
With countless fresh flavours landing in our engine room daily it would be a disaster if we didn't inform you of a few cheeky speciality ingredients that are also on true form this week.
Do You Really Want To Miss It ???
Dont Miss Out On Some Inspirational Facts.
Hero Of The Week **Liam Cocken**
The number of social nudges we received last week was remarkable it made us become sleep deprived as the excitement was gathering pace especially on Wednesday night - Wowza - This week's Upload Hero goes to a new follower Liam Cocken who this past week has touched our cells with inspiration as his continual social nudge sent our mind into overdrive. Just look at this radical picture of his creative octopus and potato salad concoction. Liam, you stood out from the crowd this past week congratulations you have been crowned our Upload Hero Of The Week - keep up the fantastic seasonal work - Get In Touch to claim your prize....
11th June - NorthEast Foraging Day
Do you LOVE the wild, finding yourself walking the dog wondering what that random berry may taste like or while sitting on the beech licking lemonade lollipops thinking about all that luscious seaweed floating by what are the uses ???

Well, the time has come to stop thinking and investigate what the wild truly has got to offer as the first of the years foraging date is open to register your interest.

The day will be based in the Northeast & will work like the below
9:30 - Meet/Breakfast snacks
10:00 - 11:30 - Coastal Forage - taking in all the beeches have to offer
12:00 - Beech BBQ
1:15 - 3:30 - Inland Forage - Finding out what the woods have to offer
4:30pm - Snacks & depart

James from Totally Wild will be joining us throughout the day so we can pick his most inspirational cells around all things wild and edible.

Don't Miss Out & Sign Up Below: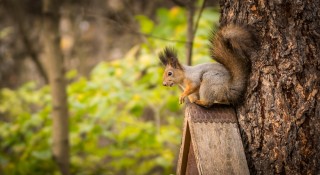 Shout From the Hills...
No news is often seen as a good thing but not on here!!!

This section of your Refresh is here for you to spread to the world a piece of news that you may have.

It could be around a member of your team, a move to a new establishment we will leave this up to you.

To send your news in simply fill the form below and we will highlight you on this chef inspired page for the world to see.

Maybe you want to highlight a member of your team, just upload a picture (you can do it from your phone) and let us spread the news.
Watch This!!!
For the 2019 National Final which happened a few weeks back, 6 chefs were asked to cook 'blanquette of monkfish and langoustines in a velvety champagne sauce, garnished with seasonal vegetables. Served with a saffron basmati rice and asparagus subrics.' It is a recipe by the Roux family inspired by Jules Gouffé (1807-1877) pupil of Antonin Carême.

We came across this video one afternoon and couldn't resist featuring it here for all to see - its definitely worth a few minutes of your time.