11th June - NorthEast Foraging Day
Do you LOVE the wild, finding yourself walking the dog wondering what that random berry may taste like or while sitting on the beech licking lemonade lollipops thinking about all that luscious seaweed floating by what are the uses ???

Well, the time has come to stop thinking and investigate what the wild truly has got to offer as the first of the years foraging date is open to register your interest.

The day will be based in the Northeast & will work like the below
9:30 - Meet/Breakfast snacks
10:00 - 11:30 - Coastal Forage - taking in all the beeches have to offer
12:00 - Beech BBQ
1:15 - 3:30 - Inland Forage - Finding out what the woods have to offer
4:30pm - Snacks & depart

James from Totally Wild will be joining us throughout the day so we can pick his most inspirational cells around all things wild and edible.

Don't Miss Out & Sign Up Below: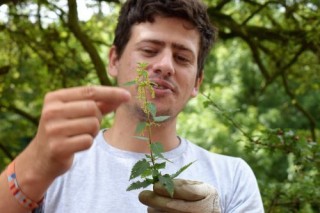 Send The News
No news is often seen as a good thing but not on here!!!

This section of your Refresh is here for you to spread to the world a piece of news that you may have.

It could be around a member of your team, a move to a new establishment we will leave this up to you.

To send your news in simply fill the form below and we will highlight you on this chef inspired page for the world to see.

Maybe you want to highlight a member of your team, just upload a picture (you can do it from your phone) and let us spread the news.
Watch This!!!
For the 2019 National Final which happened a few weeks back, 6 chefs were asked to cook 'blanquette of monkfish and langoustines in a velvety champagne sauce, garnished with seasonal vegetables. Served with a saffron basmati rice and asparagus subrics.' It is a recipe by the Roux family inspired by Jules Gouffé (1807-1877) pupil of Antonin Carême.

We came across this video one afternoon and couldn't resist featuring it here for all to see - its definitely worth a few minutes of your time.
Its Simple To Find Your Way Around
What Else Takes Your Fancy??