The Park Restaurant
Last week Adam Jackson & his brilliant team pulled out all the stops for an inspiring evening to support chef Timothy Bilton who with his wife Adele Bilton and their two lovely boys are facing enormous challenges as a family fighting illness.

The Park Restaurant - York dedicated the evening to raise funds to support and bring members of the trade together.

Huge thanks to everyone who attended or donated an auction prize, an incredible total of £5,125 was raised!

Delifresh supported the event in various ways, and it's great to see people from the trade together although it's incredibly upsetting for this reason.

Tims fight and dedication is inspiring to feel Thanks to Adam @ The Park for hosting the event.

Here's a shining example of our industry pulling together to support a chef in need!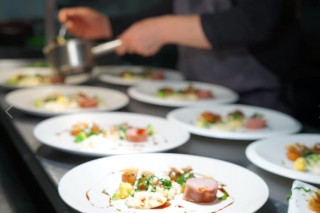 Urchin Anyone???
In this series Hunter and Gatherer, MUNCHIES joins Stephanie Mutz, a Santa Barbara sea urchin diver as she dives deep for California gold.

We follow her as she delivers her prized bounty straight from the sea to the city's best chefs and her curious customers at the Dory Fleet Market in Newport Beach.

It's time to crack open a few—that is, if you've acquired a taste for it.
Its Simple To Find Your Way Around
What Else Takes Your Fancy??