Wow What's Going On In Here Then ??
We are passionate about our growers and suppliers who work hard in making sure we are constantly in tune with all things food.

Without this network of guru's we all would simply have nothing to create with, so as part of our duty to connect you closer to them this new section is here to make you feel even cosier than before.
The time has arisen to simply "Say Hello"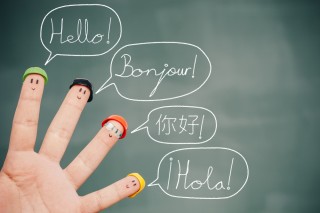 Lishman's of Ilkley
Lishman's of Ilkley is a multi-award winning butchers' in the spa town of Ilkley on the gate way to the Yorkshire Dales.

Established over 30 years ago by David Lishman, this is one of the UK's finest independent butchers supporting regional farmers, Lishman's source the majority of their meat from established Yorkshire farms.

They are renowned for their sausages, bacon, ham, pies and salami. Using the best outdoor-reared Yorkshire Pork and high- quality ingredients, along with a delicious range of cured products for your charcuterie boards.

David recalls… "I grew up on a farm where we raised pigs and turned them into bacon and hams, on the stone slabs in the cellar. My father taught me the recipe and method. He also grew up on a farm near Harrogate, and during WW2, the POW's from the local camp were brought to work on the land. One German was a butcher back in his homeland, and showed father how to cure and preserve the meat from the pigs on the farm. It's a method we still use today."

Q Guild butchers are award winning, leading experts in their field. Quality, passion and craft skills run through their veins. The Q Guild brand is a seal of excellence.

David captained the first British butchery team for three years which travelled to New Zealand and Australia to participate in the Trinations World Butchery Challenge. The team gained huge respect from the meat industry both here and in the southern hemisphere for their achievement and innovation.

The Lishman's ethos is to go 'above and beyond' for their customers. David is the current National Vice Chairman of the Q Guild of Butchers, the body representing Britain's best quality independent meat retailers!
How inspirational