Align Your Mind....
The seasons roll along with rapid pace and this week especially we are seeing some amazing new flavours arrive.

Be Inspired is ALIVE to generate excitement so make sure you dig deep into all the below info as next week it will be completly different.
The WILD GARLIC has arrived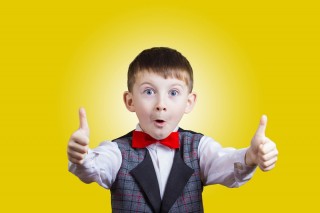 The Find
If you have a spare few minutes sit back and watch this morel foraging video.
How Exciting |
Is This ???
Comice Pears
UK Comice pears are still available and taste truly remarkable.

This perfect eating pear will bring a flavour memory like never before as the sweet and delightful flesh offers honey scent and outstanding flavour.

Perfect as an eating pear but equally fantastic to be utilised in your creations - Why not slip them into a vac pac bag along with a tasty syrup and poach for a unbelievable experience -

The KING of the pear world...

Product Code:150040
Sold By: Each
Grower/Origin: Uk
Hispi Cabbage
The pointy cabbage which holds sweetness and many uses could make stay awake at night!!!

Sugar cone or sweetheart are other names for this interesting option.

if you have never tried it before split it in half, roll in rapeseed and get it on the grill.

Product Code: 206039
Sold By: Each
Grower/Origin: UK
Cox Apples
These beautiful crisp Cox apples are truly outstanding.

Holding an aromatic flesh with a yellow/white colour and fine-grained crisp these juicy fellas will most definitely excite.

To test if a Cox apple is ripe give it a shake - if the seeds rattle the flesh will taste and be remarkable.

Product Code: 103001
Sold By: Each
Grower/Origin: UK
Click the Images |
To Reveal More Info...
Silverskin Onion
Paris silver-skinned onions hold a fiery yet sweet flavour which lends themselves to a traditional pickling liqueur

These baby-sized onions are perfect to add through your sauce or roasted whole in their skins and popped free. Caramelised up for added excitement or sink them into a sophisticated pickling juice to preserve for future times.

Product Code: 218092
Sold By: Kilo
Grower/Origin: UK
Sanguinelli Blood Oranges
The blood orange season has started early this year with the arrival of the Sanguinelli variety.

As the season progresses, we will start to see other varieties arrive even ones with a leaf attached and even baby options.

Once cut open the deep coloured flesh will ignite inspiration and those sour yet ever so sweet flavours will bring excitement.
The season should be here until around May so the time has come to get involved

Product Code:
Sold By:
Grower/Origin:
Ratte Potatoes
If you have ever wondered which potato the late Joel Roblochoun used in his whipped creation then hunt no more as these elongated fingerlings are the future for the best mash on the planet.

the trusty Ratte holds a unique nutty flavour and smooth, buttery texture.

Grown in France as the soil holds exactly the correct attributes for the perfect flavour and most amazing skin set.

Product Code: 228003
Sold By: Kilo
Grower/Origin: France
Kiwi Berries
Well Hello!!!

these unique and extremely small kiwi fruits are something different to look at.

Grown in Chile they are often known to be classed as a LOVE fruit as they grow in pairs on the low hanging vines.

You dont need to skin them just pop them in and get excited about thier uniquness

Product Code: 130009
Sold By: 250g Punnet
Grower/Origin: Chile
Cime Di Rapa
In Italian these interesting greens are called cime di rape – literally translated as turnip tips. Also often called broccoli di rape, green shade stems and other crazy names.

Holding a strong bitter taste these crazy tops host deep green leaves with elongated stem with small yellow flowers.

Particularly associated with the region of Puglia where the traditional classic pasta dish, orecchiette con cime di rape originates (orecchiette meaning little ears).

If you have never tried it before make sure you get some into try...

Product Code: 23004
Sold By: Kilo
Grower/Origin: Italy
Green Globe Artichokes
We spoke to someone the other day who couldn't get out of their brain that the tuber artichoke is nothing to do with the most amazing green globes. Although they are both called artichokes, Jerusalem and globe artichokes are completely different – both in how they grow and how they're used in the kitchen.

But both are perennial plants, easy to grow – and delicious to eat.

The globe artichoke is a variety of thistle, a large, architectural perennial the edible parts are the fleshy lower portions of the bracts of the unopened flower buds and their base, known as the 'heart'.

peel the leaves back one by one to encounter the lush heart which once mastered can bring great results to all it touches.

When was the last time you stuffed one?

Product Code: 200020
Sold By: Each
Grower/Origin: Italy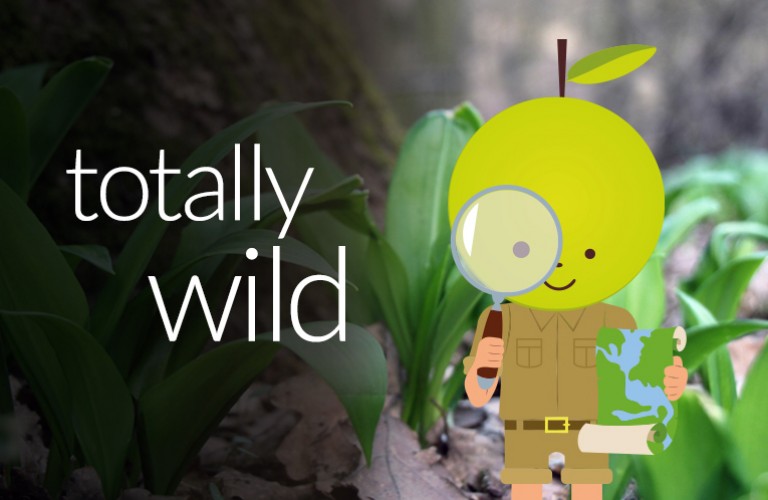 Salty Fingers
Wow-what an amazing thing to try.

This land seaweed grows off the rocks of the coast and is packed full of flavour.

Extremely juicy in texture with extreme salty notes they are true winner and just waiting for a bit of foaming butter.

Product Code: 54787
Sold By: 250g
Grower/Origin: UK
Forced Sea Kale
This is a delicate little number - Wild sea kale is brought indoors to be grown in the dark giving some miraculous yellow, long, firm stems.

Delicate salt flavours arrive with a crisp - perfect to be cooked or used in other inventive ways.

Product Code: 874147
Sold By: 225g Bunch
Grower/Origin: UK
Wild Garlic
The season has returned for these foraged leaves and this year with all the mild weather we have been seeing it's going to be a BUMPER SEASON.

Although there is still time for a cold snap to damage the impending season the first leaves have started to grow and are here to excite.

before you know it every wooded area across the land will have that Spring Time garlic scent flooding from them.

Product Code: 854758
Sold By: 500g bag
Grower/Origin: UK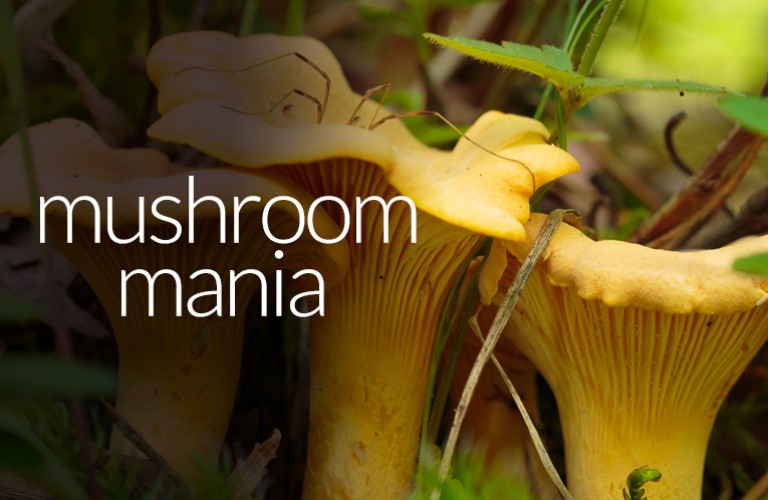 It's Wild Mushroom Time
Amazing news as we are now keeping the 1kg Special Mixed Wild Mushrooms in stock - All you need to do is state the above while ordering.

Other amazing varieties are in good supply (see below)

Fresh Truffle is now a preorder option as new season winter white truffle starts to arrive.
Yellow Legged Chanterelle
These yellow-legged mushrooms are packed full of flavour and can bring an interesting edge in anything they touch.

Once cooked a natural sweetness prevails - why not mount your sauces with these interesting yellow-legged options.

Product Code:854145
Sold By: Kilo
Growers/Origin: Italy
Pied De Bleu
Pronounced and pure, with a fruity aroma, a light anise flavour and irony perfume these nice fleshy mushrooms will excite.

Often fried and served in a creamy sauce, on toast and excellent to combine in fish dishes.

Consuming Wood blewit raw is not recommended and usually gives allergic reactions and indigestion. But by frying them, the toxic substances disappear and the 'Pied bleu' is a tasty mushroom.

This mushroom is cultivated on a small scale in marl caves and is available almost all year round.

Product Code:568747
Sold By: Kilo
Growers/Origin: Holland
Special Mixed x 1kg
This 1kg mixed box is an absolute lifesaver if you want to celebrate what's best at that given point.

This mix will change upon most deliveries as whats present are the mushrooms which you should be working with.

Get them cleaned and enjoy their unique and truly magnificent flavour - Wild baby King Oyster Anyone ???

Product Code: 239076
Sold By: Kilo
Grower/Origin: Spain
English Blewit Mushroom
In the wild from early spring until the end of the summer until the first frost.

Grows in groups and sometimes in witch circles. Characteristic is the violet, purple-blue foot that actually says: "don't touch me, don't eat me" but actually the flavour profile is amazing.

Foraged by experts across the land these are 100% edible and most flavoursome - if you see any growth in the wild DO NOT EAT.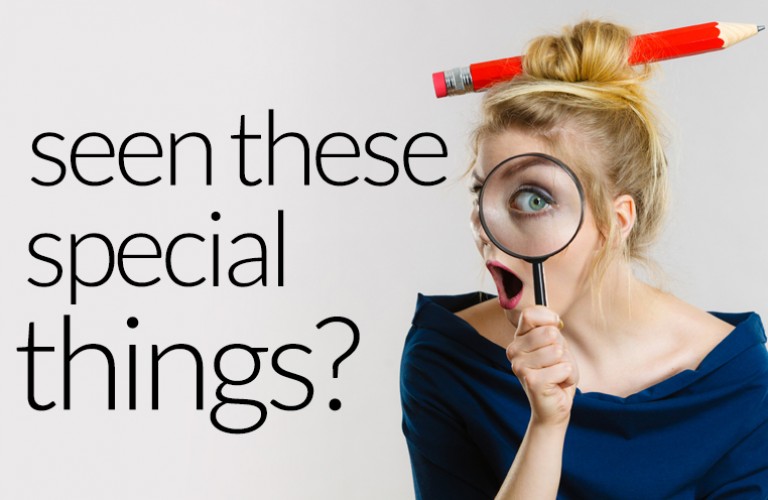 Why Not Try Something Ultra-Special ??
There Is Lots To Try...
Sosa Pro Souffle
Wanting to create a stable souffle that won't fall and offer a dessert that you could make for the masses then this innovative mix is most definitely for you.

How about trying to make this:
Chocolate and Orange Souffle

200g orange juice
30g plain flour
2 egg yolks
120g dark chocolate
110g caster sugar
140g orange juice
20g Sosa Pro Soufflé

Preheat oven to 180 degrees
Butter ramekins and put in the fridge for around 10 minutes, butter again and line with a dusting of caster sugar
Put together in a pan 200g of orange juice and the plain flour, keeping on a medium heat whisk until the mixture has thickened
Stir in the egg yolks and dark chocolate, transfer into a bowl and put to one side
Put together 140g orange juice and the Pro Soufflé, while whisking add the caster sugar in three parts, one at a time, until the mixture is light and airy. Ideally should be at ribbon stage*
Fold Pro Soufflé mix into the chocolate mixture and pour into ramekins so that they are full
Place into the preheated oven and bake for around 9 minutes or until the soufflés are risen and flat on top

Tip – garnish with blood orange segments and a dusting of cocoa

* Ribbon stage – when removing the whisk and the mixture is drizzled back into the bowl and a noticeable ribbon-like trail is left, usually taking 5-10 minutes

Product Code: 858095
Sold By: Unit
Italian Seasoning
Italian Seasoning is a blend of dried herbs and spices creating the perfect addition to anything it touches.

The possibilities are completely endless, Italian Seasoning is perfect for grilled vegetables, sprinkled through stuffing mixes or even put through batter or sauces.

Product Code:874578
Sold By: 1kg Bag
Mini Eclairs
Looking for some interesting canapes or afternoon tea options these Mini eclairs could save your life.

Dehydrated but once filled and topped with chocolate they are perfect. How about a cheeky bit of cream cheese with smoked salmon and some caviar.

We will leave the creative edge to you but make sure you buy a box and investigate.

Product Code: 542568
Sold By: x100
Orzo Pasta
Although Orzo looks like a type of grain, orzo is a form of pasta made from durum wheat.

This small pasta is categorized as "pastina," which means "little pasta"; these tiny pasta shapes are often used in soup in Italian cuisine.

Orzo is also frequently combined with rice when making rice pilaf. It is a popular ingredient throughout Europe, particularly Greece where it is called krithiraki.

Product Code:369854
Sold By: 500g
Sumac
With a deep red hue and trademark citrusy tartness, sumac is one of the most instantly recognizable spices of the Middle East.

Although sumac has yet to become a household ingredient in every kitchen, this unique and exotic spice has long been lauded around the world for its bold flavour and health-giving properties.

In addition to its rich culinary history, which dates back beyond the Roman empire, the health benefits of this ancient spice were first documented thousands of years ago in Greek medicinal texts, which noted sumac's antiseptic qualities.

Today, this versatile ingredient is used worldwide to enhance and compliment the flavours of everything from hearty grilled meats to fresh vegetables, to delicate desserts.

Product Code:325874
Sold By: 250g
Gluten Free Panko Breadcrumbs
Have you ever taken the time to find out about Panko?

So then what is it a variety of flaky bread crumb used in Japanese cuisine as a crunchy coating for fried foods, such as tonkatsu.

Panko is made from bread baked by electrical current, which yields a bread without a crust and then grinding the bread to create fine slivers of crumb BUT this gluten-free option makes it even more versatile.

Product Code: 2456874
Sold By: 10kg
Its Simple To Find Your Way Around
Select the section thats makes your eyes twitch with excitment and enjoy - Remember there is lots to explore...