It's Finally Arrived
It's certainly taken its time this year but Christmas week has finally arrived.

For some, there is a sigh of relief as the crackers are pulled and all those sprouts are blanched and paired with hazelnuts and dates (really??) But for others, you can't relax until we are over the hump into 2019.

We could have rested the Refresh this week but wanted to continue our commitment to all as there is still plenty to show, even though everything seems to be about Christmas.

Take some time, flip over the Delifresh Green Tray and glide your eyes down the festive Refresh to inspire your cells as to all that's awesome this coming week.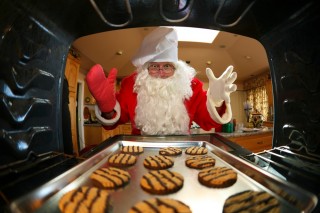 Christmas Reading
If all the Christmas hype has got too much and you find yourself reading the Refresh on Christmas Day or even Boxing Day, just simply tick the box below and we will enter you into a prize draw to win a most amazing hamper packed full of goodies.

If your entry hits our inbox on either 25th or 26th December you could be in with a chance to win the prize we have 6 to give away.

You have nothing to lose!!!
Sign Up - For Your Weekly Alert
For those that have glided into our pages stumbling upon our vibes, you can sign yourslef up to receive a little nudge everytime a new version of the refresh becomes alive.

Slide your eyes down the menu below and tap Sign Up - Insert your details and sit back and let the refresh come to you every week.
Never miss when the Refresh Is born ever again - How great is that!!!