Come Back Often....
Someone threw a comment across our brow the other day that made our cells stop and listen "How do you find enough to write about every single week - Why don't you do the refresh Monthly???

Day to day our minds are pulsing with creative thoughts as unusual ingredients, returning textures and the most radical of flavours come to tease our senses daily.

We are committed to supplying you with inspirational information on a weekly basis to excite your senses and this why the Refresh becomes refreshed and alive every single week.

As creative culinarian's we need as much inspiration that we can find and now have the option to pop back week on week to refresh our minds and find something new.

You could be at home digging a hole in the garden, on your holidays with time to get creative sat by the pool or even at work sat in the dry stores trying to become inspirational for your specials board.

Where ever you are in the world (Hello to the consistent reader from Peru!!!)

The refresh is here for you...
Flip over the Delifresh green tray and join with us to Refresh our minds together.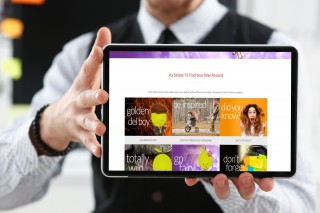 Check Out - Share Your Thoughts
For Free Stuff !!!
Its Simple To Find Your Way Around
Select the section thats makes your eyes twitch with excitment and enjoy - Remember there is lots to explore...