Heat ATTACK...
How crazy have these past few days been ???

Across the land mercury burst as exceptional heat ruptured every space it could find - bringing record temperatures to all of Europe not to forget our creative lairs.

Chefs had to witness temperatures reaching the high 40's during the few days the heat came to visit. Indoor coal-fuelled BBQ's remained on increasing heat even more in those 4 small walls a kitchen is.

Looking at the forecast, things should start to settle back but dry land, heat, stress is no good for anything delicate trying to survive in these extremes. keep your eyes peeled to WATCH OUT and be informed of anything tricky arise from the heat wave.

Until then lets see whats amazing this coming week the time has come to enjoy your weekly Refresh.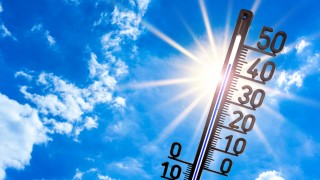 Holiday Or Extreme Kitchen SNAPS...
Our stats this week have shown many gliders are away enjoying the sun, you may be overseas eating prawns or camping in the dales hunting out clover - where ever you are we want to join in with your holiday excitement.

To win an EPIC prize simply upload a snap of your food enthused holiday if you can somehow show your love for DELIFRESH at the same time even better.

But Wait A Minute!!!

For those amongst stuck at work, you too can win a fantastic prize all you have to do is upload a snap of your summer infused kitchen antics to also be in with a chance of winning

Get creative, don't hold back - Get your phone out and take a snap.
You Could Be A Winner - Prizes include Knives, Slip Matts, Books & Other Goodies!!!
Sign Up - For Your Weekly Alert
For those that have glided into our pages stumbling upon our vibes, you can sign yourslef up to receive a little nudge everytime a new version of the refresh becomes alive.

Slide your eyes down the menu below and tap Sign Up - Insert your details and sit back and let the refresh come to you every week.
Never miss when the Refresh Is born ever again - How great is that!!!