Changing Times Ahead....
Apart from helping to host the first Refresh day on Tuesday James and his small team have been a busy crew as they forage the land and now coast in search of totally wild flavours especially for you.

On Wednesday James ventured deep into the Welsh coastline in time to hear the morning chorus.

James is Totally dedicated to the wild and when our wild food hotline rang at 6.00am with an over excited James on the end we knew it was exciting.

James decided to call as he was hanging from his abseil rope with shrieks of excitement telling all he had found a new secret spot to forage in his sustainable manner this quick call totally made our day.
James is one passionate Delifresh warrior who knows a thing or two about what some people call weeds !!!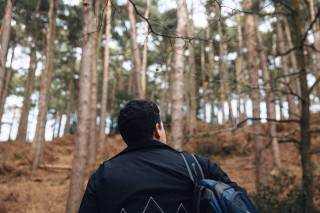 Lacto Fermented Nettle **Exclusive**

Join us this week to welcome a new flavour to the Totally Wild Corner Lacto Fermented Nettle.

Young nettles are harvested before they move through to the bitter stage, cleaned and chopped then tickled with salt to create a lacto fermented state that will bring some deep flavour and many uses.

Place a small spoonful through some butter, add it into your bread, pasta, through your sauces. In fact, this most interesting foraged ingredient can add excitement in so many ways it's truly endless.

Totally EXCLUSIVE & Totally Wild - order a pot today to try it out.

Sea Beet Leaf **In Stock**

That versatile wild sea beet is back for another season.

These large bags of amazing Sea beet will hit the spot as the flavour is totally out of the world.

Treat them just like would spinach this is a great garnish to any fish dish or where you may want to add a salty touch how about trying it with lamb???

Now there's an idea!!!

Mixed Sea Vegetables **Thursday**

**NEW PRODUCT**

With James off to the coast every week we thought it would be a most awesome idea if you could sample the best the week has to offer in an affordable mixed selection.

This week the mixed salty flavours include sea beet, sea coriander, sea purslane and more have been picked in a secret location packed with love and ready to excite.

These totally affordable and totally wild sea infused mixture of vegetables should be investigated.
Bladderwrack Seaweed **In Stock**

Wrack seaweed is totally ready for the challenge, foraged in a sustainable manner from the Welsh coastline the seaweed is hand harvested in a secret cove where water quality is excellent.

Once picked its taken back to Totally Wild for a nice wash and placed into punnets ready for you to use. Perfect as a garnish, amazing cooked alongside new potatoes in the same water or simply deep fried.

Whichever way you choose to use this inspirational seaweed it's here and ready to excite.

Lacto Fermented Garlic - **In Stock**

Lacto fermenting is very trendy at the moment so we thought we would give it a go with the outstanding flavoured wild garlic. Wild garlic is pulsed and tickled with salt then left to ferment to create a coarse paste that will bring an acidic twist to all it touches.

Amazing split into a burnt butter sauce, mounted through your jus, used as a flash marinade for delicate fish/white meat, simply tossed into your pasta or folded into your risotto the options are creative and radically endless.

You will not be disappointed.

Dandelion Syrup **In Stock**

We have been waiting a while for this to arrive but it's now finally here Dandelion Petal Syrup.

Wild petals have been picked, steeped and turned into this magical sticky syrup which at first thoughts may seem a tad crazy but give it a taste!!!

The syrup will hold the plate and bring excitement to all it touches, great for a drizzle garnish, squeezed into your sauce or used to baste your meat - oh wow just think about that for a second.
Fresh Nettles - **Thursday**

They have finally arrived the fresh foraged nettles are here and ready for action.

Picked with care and attention these nettles will pack a punch if you don't handle them right but the flavour they can bring is worth the risk of the odd sting-a-ling.

Nettles can be used in many ways, just show them some foaming butter and treat them like a spinach or get them chopped through a risotto, laced through a bread, pasta or a full cream butter.

Chervil Flowers **In Stock**

These totally wild and truly delightful chervil flowers will make you grin like a springer spaniel just let off his lead.

They are visually outstanding and will offer some serious flavour to all they touch.

Picked by delicate hands from a secret wooded area in the rolling Cheshire country side. If you need something different for your garnish or want to add great flavour to a salad then make sure you buy a punnet or two of these delicate flowers.

Spruce Shoots - **In Stock**

Foraged Spruce is a flavour that if you haven't had the opportunity to use before you must give it a go.

Some infuse through stock, cream or dehydrate and grind, create a sorbet or even a syrup. A very simple method to get a radical result is to simply use it sat under a roasting joint of beef.

As the heat penetrates the spruce you can smell it's deep notes as it smoulders whilst roasting in the oven.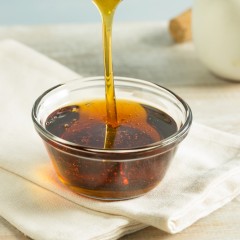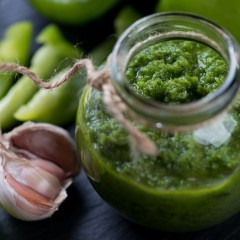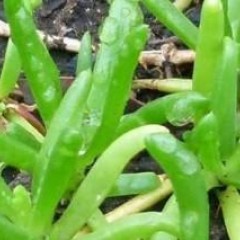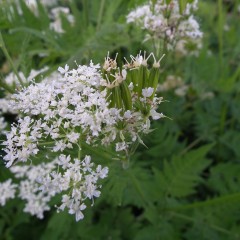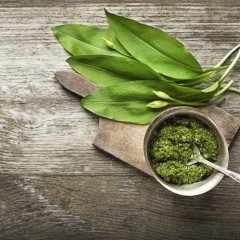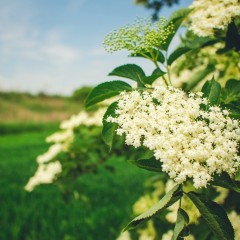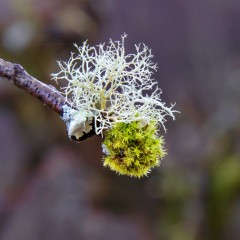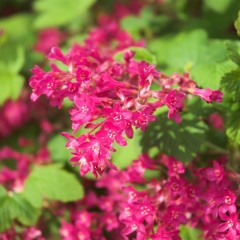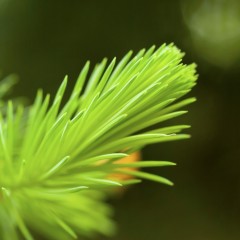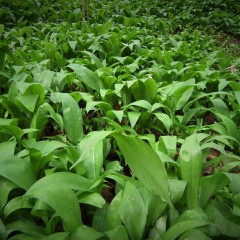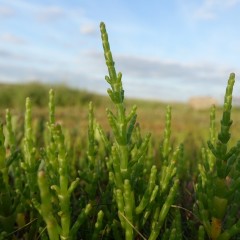 Refresh Day 26th June 2018
For those who attended we thankyou for your support we are sure you will agree what an amazing time we all had.

Those that are pondering about what to expect at the North East event - Get ready it's going to be exciting.

The day MAY go something like this
Breakfast
2 hours coastal foraging - Rock Pools, Cliffs, Crabs, Seweed etc (wowza)
Short drive to a secret location
Inspirational talk about the fast approaching Game Season.
Trek through the woodlands of a 300 acre estate on the hunt for exciting edibles.
Once we find the deer house who knows what may happen !!!!

You need to get signed up - check out the brief video of last weeks event.
LAST CHANCE....
Anyone interested in attending one of our three planned foraging events then simply sign up below.

We have events planned for July in the North East & August in the North West.

The first event will be held in Newcastle and for those local to the northeast you must get your name down on the list else you will be missing out on a great Totally Wild opportunity.

Please signup using the below – Places will be chosen on a first come basis; if you registered your interest back in autumn please do so again.