Total GP Winners.....
Sometimes it's difficult to be sure if you are utilising the best options when it comes to your side dishes and core garnish needs.

This section will simply highlight 3 core flavours every week which are in abundance and at their best value for the week ahead.
It's time to see what the GP fairy is conjuring up this coming week.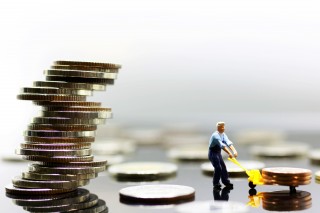 Catering Mushroom **In Stock**

Anyone making risotto, duxelle, soup or even puree might want to take note as the catering mushrooms we keep on stock can save you some serious money.

The only difference is within the punnet the grading may fluctuate compared to the trusty button mushrooms for example.

Catering mushrooms are a money saving alternative and could really help in the mission to manage your GP...

Butternut Squash **In Stock**

Often thought to be more of an autumn crop butternut squash is available all year and is affordable and ready for the challenge.

As its BBQ weather get them cut into steaks and get them on the griddle, topped with tickled pine nuts & gremolata, chilli oil and smoked salt for a great vegetarian.

Don't wait until autumn to embrace the trusty butternut squash it's on fire at the moment.

Jersey Royal Wares **In Stock**

At the beginning of the season the Jersey Royal is the most expensive potato on the planet but now we are venturing into the late crop the price is ridiculously cheap.

The Jersey Ware is perfect for puree, crushed or a simple side, they still host that fantastic flavour.

Before they go off to sleep for another 8 months make sure you utilise them and save your GP with our fiary's help.