Eli Who ???
Join with us to stand tall and help us welcome a new cheeky section into the refresh circle - Range Master.

Eli our trusty mascot is always out to help our warriors uncover the deep range of products we stock, some of which you may not even know are waiting for you to experiment with.

Most weeks, not every week Eli will showcase a selection of items from a specific range we stock to hopefully enlighten your senses as to whats available and is most awesome.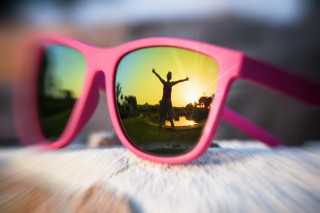 "Flip Over That Stock Pan, Take A Seat & Glide Your Eyes Around As Range Master Is Here To Excite Your Senses."
How Awesome Is This ???
Kinjirushi Kizami Wasabi

Most wasabi products contain ingredients to imitate the true taste for Japanese wasabi. Large amounts of horseradish and mustard powder are usually added, but not in this most radical of ingredients

Wasabi is notoriously difficult to grow, and as such can be massively expensive due to worldwide high demand.

The difference from standard wasabi to this in taste is massively noticeable.

Treat your buds with this real wasabi which comes in a frozen format to keep wastage to a minimum.

Momoya Kimchi Sauce

A small jar of ready-made Korean kimchi sauce "Kimuchi no Moto".

This is a very hot and spicy red sauce that is added to cabbage to make a spicy Korean vegetable delicacy.

Remember this stuff is quite fiery and a little certainly goes a long way! It's time to easily make your own kimchi.

Kimchi has many spellings as it is a direct translation for the Korean original. The Japanese version is "Kimuchi" but other versions are kimchi, kimchee and many more. Ultra confusing!

Bamboo Leaves 280-320mm

With 100 vacuum packed bamboo leaves to a pouch, these are an item of mystery.

These leaves are primarily used as decorations for sushi boxes or sashimi platters but they have a variety of uses - if you wish try and experiment cooking fish inside them.

Bamboo leaf is very difficult to come by, but don't hunt any longer as we have it and its ready for action.

How crazy is this new section ???
Shichimi Togarishi

What is this then ??

This seven-spice chilli mix also known as -Shichimi Togarishi or Nanami Togarashi) Shichimi Togarishi literally means "seven flavours" - nana and shichi being variants of the number 7 in Japanese.

It tastes outstanding on tuna sashimi or sprinkled on just about any sushi or anything your mind inspires you to add it to - it will most defiantly bring it to life.

Nihon Shokken Tonkatsu Sauce

An awesome quality tonkatsu sauce made by the well established Japanese company - Nihon Shokken, who make some fantastic items included a world-famous Tempura (watch this space)

This tonkatsu sauce can be used as a finishing sauce that compliments meat or fish perfectly, It can also be used as a dipping sauce, dressing or to simply just dip your chips in!!!

Wow try it laced through mayo "Oh My Word"

Okasan Miso Paste

Miso is a form of fermented soybeans, often used to make miso soup, but also used to flavour meats and noodle stock.

Aka Miso is a slightly different concentration of ingredients to other types of miso; Aka Miso is a mix of approximately 70% soybeans, and 30% rice or barley.

Aka miso is also known as Red Miso, there are generally three 'colours' of miso; white, yellow and red. The darker the colour, the longer the miso has been fermented.

Because of Red Miso's stronger and saltier taste, use it sparingly.