No Chance...
With September here it can only mean one thing!!!

The UK season for apples is not far away, in fact, some varieties are appearing already!!!

This year looks like a bumper crop as trees across our native lands are bulging with fruit ready to fall bringing those sweet and delicate apple flavours to all close by.

Keep your eyes peeled to be inspired to be alerted as to their arrival.

The Time Has Come -
To Be Inspired...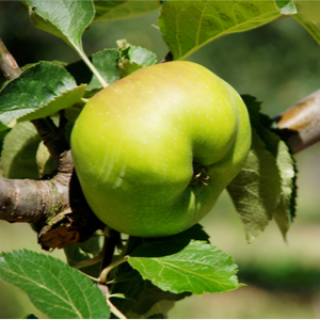 Want Daily Updates???
We hope you agree the Refresh is excellent to keep connected but what about a daily nudge of inspiration - Capturing amazing offers and a showcase of some totally radical flavours???

Matt our Refresh commando has an eye for the season and dedicates every waking hour offering small volume, genuinely magical and most outstanding specials to his followers.

To get involved in this fantastic WhatsApp group, leave your details below, and we will sign you up - You won't regret it...

If you would like an inspirational nudge via WhatsApp leave your details below and be prepared for a daily rush of creative vibes.
What's All This About ??
With the mushroom world hotting up we are seeing some amazing mushrooms at the moment and we need to share some mushroom vibes

Come back weekly to find out whats the best for the week ahead...
Why Not Try Something Ultra-Special ??
There Is Lots To Try...
Its Simple To Find Your Way Around
Select the section thats makes your eyes twitch with excitment and enjoy - Remember there is lots to explore...