Wow What's Going On In Here Then ??
We are passionate about our growers and suppliers who work hard in making sure we are constantly in tune with all things food.

Without this network of guru's we all would simply have nothing to create with, so as part of our duty to connect you closer to them this new section is here to make you feel even cosier than before.
The time has arisen to simply "Say Hello"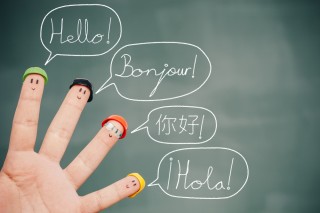 A Little Bit Cheesy
Ribblesdale Cheese was formed in 1978 after Iain Hill bought a pair of goats and did not realise they were in kid, the two goats produced kids and milk. It was suggested by the local vet that he should make cheese.

Iain built up the herd to around 100 that lived in a barn opposite the farm house; they were very naughty and kept escaping, causing much chaos and mayhem around the surrounding fields and annoyance to neighbouring farmers.

Iain first made cheese in his farm house, a mile away from the Ribblehead viaduct and the source of the River Ribble. The area around the viaduct gave Iain the idea for his first two cheese names.

Iain perfected his cheese craft and built a loyal local following, progressing to local and then national wholesale outlets. Goat cheese was a relatively new and different phenomenon in the 1980s, where cow's cheese was the norm and many people. It's still common today but people are now appreciating goats' cheese!

Sadly, Iain died in 2006 and was succeeded by his niece, Iona and now own a dairy! Each of their cheese is handmade in small batches by Iona and Stu. Everything is done by senses rather than machines which makes it completely artisan!

Each cheeses' packaging is seriously considered to give the flavour profiles they're wanting to achieve. Matured cheese must be checked, rubbed and turned twice a week and left for a long period of time before it's ready, it takes a lot of work and planning for Iona and Stu!

How awesome is that! You've got to try this award-winning cheese…
How inspirational