Snow ???
This past week brought confusion for some as temperatures plummeted and parts of our native lands got covered in a deep blanket of snow.

Northumberland and others saw an inch or two and those beloved daffodils struggled to see the sun as they became engulfed by a blanket of snow.

This snappy cold period brings a sense of realism to our minds lets just hope that's it now until next Winter.

Good News though as Richard Morrit is ready with his amazing sticks of Green Joy...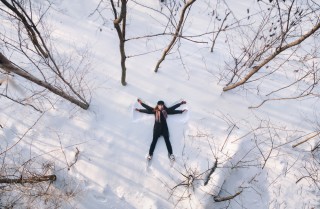 Get Your Name Down...
Wednesday 1st May brings excitement into our creative zone in the Bradford engine room as Michael Zorin and Michelle Gillot from Sosa will be here cooking up some inspirational ideas using new and exciting Sosa products encompassing savoury and dessert options.

Michael will be travelling over from Spain so get your name on the register to attend we have 15 places available.

How exciting...
Sign Up - For Your Weekly Alert
For those that have glided into our pages stumbling upon our vibes, you can sign yourslef up to receive a little nudge everytime a new version of the refresh becomes alive.

Slide your eyes down the menu below and tap Sign Up - Insert your details and sit back and let the refresh come to you every week.
Never miss when the Refresh Is born ever again - How great is that!!!