Wow What's Going On In Here Then ??
We are passionate about our growers and suppliers who work hard in making sure we are constantly in tune with all things food.

Without this network of guru's we all would simply have nothing to create with, so as part of our duty to connect you closer to them this new section is here to make you feel even cosier than before.
The time has arisen to simply "Say Hello"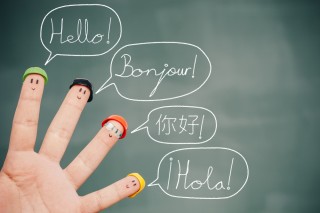 Sharpham Park
Sharpham Park is a 300-acre historic park near Glastonbury on the edge of the Somerset Levels, dating back to the Bronze Age.

Going back in time, Sharpham was a deer park with an oak and chestnut paling fence of some 4 miles circumference with red deer enclosed in the Abbot. The park would also have had a rich variety of farming including cattle and sheep and the monks would have farmed rabbits, hawked and produced a variety of crops including spelt, providing food for the guests of the Abbot of Glastonbury's table!

Sharpham park, as a farm it was known as the finest in Somerset in the 1880's and employed 27 men and boys with shire horses. Nearby in the early 1900's Glastonbury lake village was discovered dating back to the Iron Age and here carbonised spelt grains were found, which would have been used in a leavened bread, as this was on a Lake, the nearest farming land would have been Sharpham, which potentially means that spelt has been grown here for well over 2000 years. How amazing is that?

In 2003 Roger Saul, founder of Mulberry, bought the land around the family home and began to restore a run-down dairy farm into an organic mixed economy farm. He created the Sharpham Park brand and set out to bring spelt back into the British diet. He brought red deer back to the park as well as rare breeds, planted 300 walnut trees and created an organic rotation scheme to protect the environment and the soil, whilst being as productive as possible.

Sharpham Park is a modern interpretation of a traditional deer park. They employ a system of organic crop rotation to replenish the soil without the need for pesticides and fertilisers.

The spelt fields have 4 metre margins and the hedgerows are cut every other year to allow wildlife such as hare, lapwing, dormice, bees and ladybirds to shelter and forage for food all year round.

A dedicated organic spelt mill was opened in June 2007 by the Countess of Wessex. Millers at Sharpham Park stone grind the grain to make flour the traditional way, leaving the husk of the grain on right up until the start of the milling process keeping the vital nutrients locked in and maintaining freshness while adding to the flavour.

Stone grinding protects the grain's natural germ oils, unlike flour which is made using modern methods of steel rollers which grind the grain several times. We do not add additives or preservatives to our flour.

Pearled Spelt is also produced at the Mill. The grain is pearled by bouncing it over five rotating stones to take off the outer level of bran so it can absorb water and flavour during cooking.

How interesting!!
How inspirational