The Seasonal Connection...
The weather is changing with rapid force - One day it's rainy the next extreme gales are roaring what lies around the corner noone knows...

Be Inspired is here for you to capture the best flavours to utilise at that very second - Come back often or just when you need that added touch to create your next best dish.

The season is gathering pace and with an imminent change in weather available flavours could change make sure you utilise Your Refresh to it's full
It's Rhubarb Time....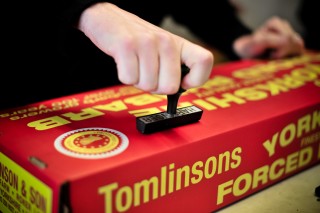 The Growth
If you have a spare few minutes sit back and watch this time-lapse of the amazing forced rhubarb growing.

Watch it sway as it gathers height - if you haven't started to use rhubarb don't delay, it will end in late March.
It's Wild Mushroom Time
Amazing news as we are now keeping the 1kg Special Mixed Wild Mushrooms in stock - All you need to do is state the above while ordering.

Other amazing varieties are in good supply (see below)

Fresh Truffle is now a preorder option as new season winter white truffle starts to arrive.
Why Not Try Something Ultra-Special ??
There Is Lots To Try...
Its Simple To Find Your Way Around
Select the section thats makes your eyes twitch with excitment and enjoy - Remember there is lots to explore...