Speedy Eyes
Time is challenging for many, so if you are in a rush but want to keep refreshed you have navigated to the right place as our fast reader page is designed for you.

Simply swipe away and let your eyes slide down the refresh in one page, once you have more time come back for a deeper look around to find out all the juicy info.

Speed reading is a skill that most of us host but how many can speed skate ?? (this is getting random) Cast your eyes below and feel your cells ignite as your eyes capture glimpses of all things nice
Speedy Gonzales....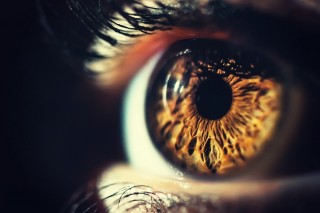 Why Not Try Something Ultra-Special ??
With countless fresh flavours landing in our engine room daily it would be a disaster if we didn't inform you of a few cheeky speciality ingredients that are also on true form this week.
Do You Really Want To Miss It ???
Dont Miss Out On Some Inspirational Facts.
Hero Of The Week -**John Brewster**
A continuous connection on social media is a powerful thing, and a new follower has been busy this past week tagging us into some purely outstanding seasonal creations. John Brewster and the team at the Manor house is on FIRE as they push for pure seasonal engagement as they utilise the most delicate flavours while screaming from the rooftops around their seasonal dedication. Check this House Cured Ox Cheek Pastrami, English Mustard and Kohl Rabi.out. John for your sheer dedication and most awesome passion you have been crowned our Upload Hero of the week:-)
Danieli Holdings
The inspirational team from Yolo, Stack & The Muddler who are all part of Danieli Holdings Group came to visit for the morning the other day.

The team ventured deep into our Newcastle engine room hunting out seasonal inspiration for their new menu development. Notepads, High Vis and hair nets present they captured flavours and textures never seen before and once into our development kitchen seasonal creation soon arrived.

A MASSIVE thank you for taking the time to visit its always such a pleasure to showcase the season but when such a talented group of people get together watching and tasting some of your creative thoughts coming from the pans makes us go weak at the knees.

If you like the sound of this and want to spend some time in any of our kitchens get in touch, you will not be disappointed...
Yes Please...
So simple, easy yet everyone forgets about these little fellas.

make sure you give them a try - they are PERFECT