Sad Times....
We have been warning about this for some weeks but the time has come where James and his foraging friends are heading off for hibernation until the warm rays of Spring reappear !!!

This will be the last week for the Totally Wild section on the refresh - BUT don't despair as we will have a minimal amount of fresh foraged goods in stock for a short period & will carry a stock of the remarkable syrups, rubs, salts, powders & membrillo right through winter.

Put down your knife, stand tall and salute James and all the team from Totally Wild for being true Delifresh warriors.

They are Totally Radical, Totally Inspirational and most of all they have been Totally Wild for the 2018 season (sleep tight)
We Will Awaken Them Next Year For More Wild Action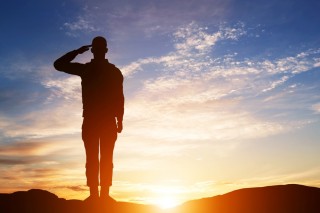 Sweet Cicely Syrup **Exclusive**

**New Product**

Well what can we say about this most glorious concoction apart from its totally outstanding?

This syrup has an ability to hold the plate well and is packed with that delicate aniseed touch that will send your cells into overdrive.

Totally exclusive and Totally Wild, James you have most definitely created one of the best syrups ever !!!!

Dandelion Syrup **In Stock**

We have been waiting a while for this to arrive but it's now finally here Dandelion Petal Syrup.

Wild petals have been picked, steeped and turned into this magical sticky syrup which at first thoughts may seem a tad crazy but give it a taste!!!

The syrup will hold the plate and bring excitement to all it touches, great for a drizzle garnish, squeezed into your sauce or used to baste your meat - oh wow just think about that for a second.

Elderflower Syrup **Exclusive**

You will have noticed that the elderflower is now turning to berries and that floral flavour is now lost for another year.

Well, don't shed a tear just yet as James has collected a massive 400kg of flowers and turned them into a truly outstanding syrup. This outstanding floral syrup holds the plate and perfect for desserts and many other things - you need to give it a try.

There is no point making your own when this is the best syrup in the planet.
Pine Needle Syrup

James has had the ladders out this week as he stretched into the canopy collecting sweet and lemon in flavour pine needles to take back to his kitchen and create this sticky syrup that will most definitely excite.

The needles from this particular pine variety hold a citrus twang that can be easily tasted in this awesome syrup.

Pine is infused and reduced in a secret concoction of ingredients to create a syrup which holds the plate and is amazing for dressings, garnish, flavour enhancing, basting even awesome behind the bar – order a bottle today to find out for yourself

DON'T MISS THIS you need to try it

Birch Sap Syrup **In Stock**

James has been slowly maturing his harvested birch sap which he tapped back in April.

It has now been reduced to a most delightful syrup that is packed with a sophisticated sweet flavour like you have never tasted before.

Birch sap can only be tapped for a very short period once a year and if you wanted to make a syrup out of 200lites you would probably get only around 200ml so you can easily see how much Birch sap has been used to create this syrup.

Make sure you buy a bottle to try...