Veggiecation
Last Thursday saw the next generation of chefs become truly inspired by all things heritage potatoes as our veggication scheme took Newcastle College year group out to Carrols Heritage Potatoes encouraging and helping develop their knowledge around all things potatoes.

The day was action packed as Lucy and team are brilliant hosts and cook a most delicious Shepherds Pie!!!

We strive to educate at every opportunity enabling the younger generation a foot up the ladder as they venture into our truly creative industry.

If you want to get involved with our veggiecation scheme or you feel it may benefit your team get in touch.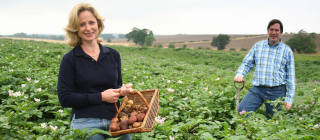 The Park Hotel Tynemouth
The team invited Masterchef Matei Baron up the other day to raise as many funds as possible for a most fantastic charity Cystic Fibrosis UK.

The evening was a culinary journey and inspired many to donate funds for this fantastic charity.

The Park Hotel is an amazing establishment if you are ever in the area you must drop in to say hello and sample some seasonal delights.
Hats off to all involved - Check out the menu !!!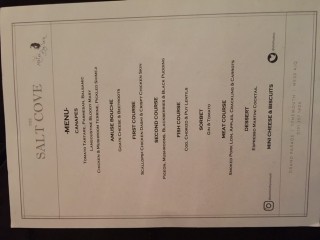 Oh My Word!!!
As we drifted off into YouTube late one night this most radical seafood fest hit our senses

Check out the size but wait until you see the KITCHEN !!!!!

Its worth the 20 minute watch....
Video Upload
If you have a kitchen video you want to share then upload it below !!!!

It could be a dish in creation, it could be a delivery being made (Wink) It could even be a most radical video of your team just simply slide on here and upload your content.

We will do the rest and share with the world !!!!
Its Simple To Find Your Way Around
What Else Takes Your Fancy??