Wow - What's Going On In Here Then ??
We are passionate about our growers and suppliers who work hard in making sure we are constantly Intune with all things food.

Without this network of gurus we all would simply have nothing to create with, so as part of our duty to connect you closer to them this new section is here to make you feel even cosier than before.
The time has arisen to simply "Say Hello"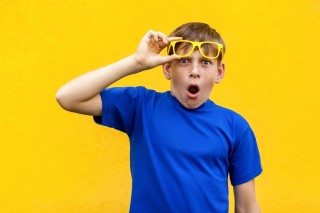 "Please Stand Tall & Welcome The Amazing Team From"
Carroll's Heritage Potatoes
Inspirational Heritage Potatoes
In the 1990's Anthony and Lucy became disillusioned with the way they were farming potatoes. They grew modern varieties for many years, and the emphasis was on volume, and regularity with shiny skins, easily peeled, and not always about flavour or cooking qualities.

In 2000 they grew 1 acre of 4 older varieties, including Arran Victory 1916, Pink Fir Apple 1850, Red Duke of York 1942 and Red King Edward 1916, took them to Berwick upon Tweed Farmers Market, and had a positive response.

Lucy worked from the kitchen table to market the small amounts, and Anthony focused on growing the varieties. The demands were so good that each year they have expanded the amount they grew, and this has progressed each year.

Just a quick call or a visit to the farm it's inspiring to hear such potato love flowing from Lucy and her team as they strive to grow varieties of potatoes that have simply been forgotten.

These potatoes are not your classic Maris Piper, estima we are talking about varieties such as Pippin, Yukon Gold, Duke of York, Mayan gold the list goes on.

We carry a stock of Pink Fir Apple 1850 and Violetta - Purple fleshed but also as of next week start to carry a different variety that's at its peak at that given time – find out more next week. If you want to speak to Lucy and team we can arrange for them to call you every week to discuss all you may ever want to know about heritage potatoes and whats best that given week.

To round things off if you are looking for some unique most delightful potatoes that hold a sophisticated flavour which are rammed with history, look no further as Carroll's Heritage potatoes and delifresh have the answer to your dreams