Rain Dance....
Next time you are out walking the dog, navigating your way to the bus stop just take a look up into the trees. Be prepared to witness the arrival of what seems scarily early signs of blistering red, purple, yellow & even green ripe fruits that will bring a sense of realism to your cells.

Over these past few weeks, you may have had your knees out as you enjoyed some paddling pool action or even desperately tried to cool down your veins by huddling into the walk-in, its most definetley been a hot one!!!

Very soon the rain will return bringing moisture back to our lands which is good news but we should not forget about the potentially disastrous effects this dry spell has had on countless crops.

At this stage it's a tad unclear as to the extent of the damage caused to items such as potatoes, onion, carrot as these are still sat in our lands trying to grow without a good drink. The immediate issue is with leafy options or summer crops like cauliflower as they are all under pressure and gasping for water.

Make sure you glide your eyes over to the Watch Out corner to find out more.

The refresh is alive this week as we communicate all the news you could possibly need, so take 5 minutes out of the red-hot kitchen, grab an ice pop and cast your eyes across our creative vibes.
Let's top up our creative reservoirs together and find out what's most awesome this coming week.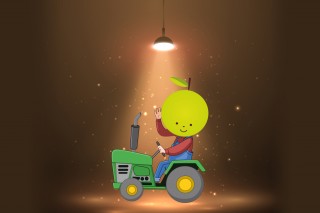 Sample Signup & Golden Del Are Back
Hunt Them Down To Excite Your Senses
Its Simple To Find Your Way Around
Select the section thats makes your eyes twitch with excitment and enjoy - Remember there is lots to explore...