Social Engagment.
Instagram is a hive of activity and we want to share your creations across the world.

Think about this - if you tag us in a post on Instagram it will go to our many followers, but equally span across our 5000 + Twitter followers, Facebook warriors and all of their associated channels.

The thing to do is share your love of the seasons & Delifresh simply tag us into your creations & we will nudge your picture along and send it out to the galaxy - PLUS showcase it on here.
Get Snap Happy & Remember Tag Us In - #Delifreshltd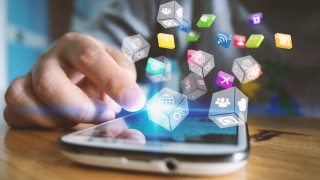 Instagram King Of The Week **The Inn At Stainley**
As you can imagine our social channels are constantly being buzzed with your most creative posts and we thrive on your interaction. This week a selection of seafood inspired dishes caught our attention in the early hours. The creative team at The Seafood Pub Company work their magic across their establishments and this past week created a seafood extravaganza and tagged us in their journey. If you are ever on the road from Ripon to Harrogate make sure you stop by the Inn at Stainley and embrace the team's sheer excitement for the seasons. Hats off to all the team, the time has come to stand tall for the Inn at Stainley as you have all been crowned our social king of the week. Please get in touch and we will send your team a chef jacket each...
Do You Deserve The Crown ??
To make this more exciting for everyone we highlight on the Refresh you will receive a Delifresh chefs jacket !!!

So start taking snaps of your dishes, pictures of your team and tag us across your social channels to become the chosen Delifresh social King of the week...
Twitter, Inagram, Facebook We Are Active On All....